Japan Quake Has Minimal Impact on March Sales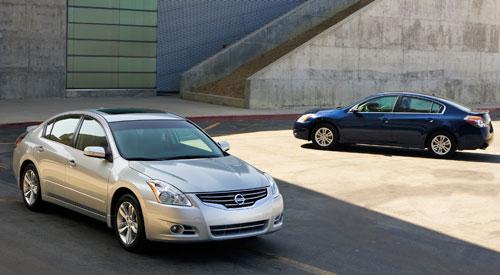 Tales of shortages of Japanese imports might have sent customers running to snap up Toyota Prius hybrids, but buyers of almost every brand were signing up for new cars in March.
Japanese automakers hit hard by the quake, such as Nissan, actually turned around a record-setting March. It was Nissan's best sales month in history, climbing 27% from March 2010.
Other Japanese automakers saw significant increases in overall sales:
Mitsubishi +39%
Mazda +33%
Nissan +27%
Honda +19%
Subaru +13%
Toyota was one of the lone brands and the only automaker to see sales decrease versus March 2010. The dip of more than 9.2% for the company is especially severe because last March the company was caught up in a scandal that involved high-profile recalls for stuck accelerator pedals.
It seems, if anything, that media reports of short supplies of the Prius and Honda Fit actually drove people to dealers. Prius sales were healthy at 18,065 units, up 52% over the same month last year when gas prices were significantly lower than they are today. The Fit sold 6,955 units in March, up 43.4% from last year.
Those sales could just be due to shoppers shifting more to gas sippers because of high gas prices, not the stories of shortages due to the quake. Ford's all-new Fiesta had been a slow seller out of the gate but had a terrific month in March, selling 9,787 units — its best month by far and becoming the company's third-best-selling car behind the Fusion and Focus.
It seems despite high gas prices, military conflict and global disasters overseas, U.S. shoppers are eagerly buying new cars.