Japan Quake Not Halting Chrysler Production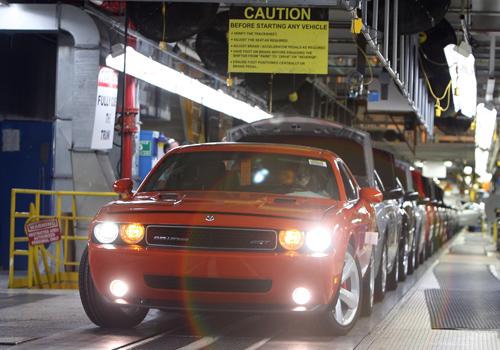 If you've read the rumors about Chrysler idling production due to the Japan disaster, we have confirmed with the automaker that this is not the case. Even so, originally planned production at Chrysler's minivan plant has been cut due to unrelated events, and other plants are reducing production overtime.
"We have not experienced any disruptions to regularly scheduled production as a result of the issues in Japan," according to Chrysler spokeswoman Katie Helper.
Chrysler has confirmed that minivan production will be idled at Windsor Assembly in Ontario for a parts shortage issue unrelated to the events in Japan. Minivan production will be down this week but should resume Monday, according to Helper. Originally planned overtime at Toluca Car Assembly in Mexico and Brampton Assembly in Ontario for Saturday has also been canceled in an effort to conserve supplier parts that are "potentially impacted by the [Japan] disaster," Helper said. The two plants currently produce the Fiat 500, Dodge Journey, Dodge Charger, Chrysler 300 and Dodge Challenger.
There have been reports that the affected parts affect the V-6 engine in those vehicles (excluding the 500). Some rods and cams in Chrysler's V-6 are reportedly sourced from a Japanese supplier affected by the tragic events in that country, according to Allpar, a Chrysler enthusiast forum.