More Car Shoppers Leasing Again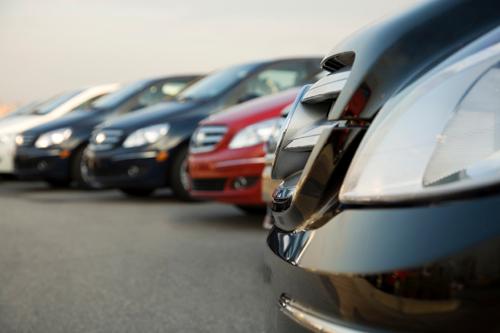 We've been beating this drum for at least six months now: Leasing is back with a vengeance. After a painful lull in 2009, attractive lease rates and high trade-in values are reviving leasing as a viable option for some car buyers, according to R.L. Polk & Co. That's good news for shoppers looking to get more car at a lower monthly payment.
Nearly 19% of all car shoppers leased in 2010, up 5.8 percentage points from 2009 (13.1%), according to Polk.
The biggest beneficiaries are luxury carmakers like Mercedes-Benz and BMW, which relied on leasing for more than 50 percent of their business in 2010. Leasing is an attractive option for folks trying to get into a luxury vehicle.
Large automakers like Ford, General Motors and Chrysler also saw dramatic improvements with their lease rates in 2010. GM and Chrysler were effectively out of the leasing equation in 2009 when their mutual lending firm (Ally Financial, formerly GMAC) struggled to stay solvent. Leasing ratings and approvals fell dramatically for all automakers in 2008 and 2009 because of the collapse of used-car prices for SUVs and other inefficient luxury cars, as well as the ensuing credit crisis.
Leasing plays a more critical role in the car industry depending on where you live. Nearly a third of all car shoppers in mid-Atlantic states — such as New York and Maryland — rely on leasing. Great Lakes states, once the largest region for leasing, recorded the highest rate of growth in 2010, but they still haven't recovered from the lows of 2009.
Other tidbits from Polk: Honda has the largest lease penetration rates of any Asian automaker (over 30%). While most automakers have seen leasing rates improve, Volvo is a notable exception. The Swedish automaker saw rates drop from 30% to 40% in early 2009 to about 10% in late 2010, only shortly after the automaker was sold to Chinese carmaker Geely by Ford.
Below we include same historical lease rates. Make sure to check out Polk's full article for more details.
Automotive Leasing Rebounds in the U.S. in 2010, According to Polk (R.L. Polk & Co.)
National Lease Rates 2005-2010
2005: 15.7%
2006: 18.5%
2007: 19.1%
2008: 18.6%
2009: 13.1%
2010: 18.9%