Toyota To Raise Vehicle Prices by $200-$900 in May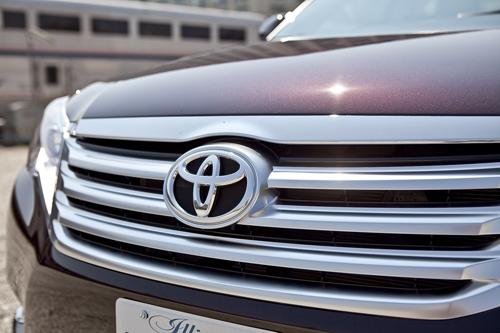 Toyota will raise its prices for almost all Toyota models by 1.2% to 2.2%, the automaker announced today. Most Lexus models will see similar price bumps, but most prices for Scion models will remain the same or decrease. Destination fees will remain the same.
The price increases go into effect at the beginning of May for North American-produced Toyotas such as the Camry and when Japanese-produced vehicles — including the 4Runner, Corolla, FJ Cruiser, Highlander Hybrid, Land Cruiser, Prius, RAV4, Yaris hatchback and Scion xD — arrive in the U.S. sometime in May.
Midcycle price increases are typical for all automakers. Toyota says the increases were planned well before the Japanese earthquake and the subsequent concerns surrounding parts availability. "These price adjustments were decided upon prior to the earthquake itself," said Toyota spokesman Greg Thome. "The price increases were based off different market factors and seeing where our competition was pricing its models."
The Toyota Tacoma, Yaris sedan, Scion tC and xB, Lexus CT 200h and LFA will keep their current pricing structure.
Below we include a list of the top models and their price change:
Model: new price (old price)
Toyota
4Runner: $30,305 ($29,705)
Avalon: $33,195 ($32,595)
Corolla: $15,900 ($15,600)
Camry: $20,195 ($19,820)
Highlander: $28,090 ($27,540)
Prius: $23,050 ($23,520)
RAV4: $22,475 ($22,025)
Sienna: $25,060 ($24,560)
Tundra: $24,435 ($23,935)
Lexus
ES: $36,725 ($36,025)
HS 250h: $36,330 ($35,600)
IS: $33,295 ($32,645)
LS: $67,130 ($66,230)
RX: $39,075 ($38,375)
Scion