Volkswagen Bulli Needs to Be Built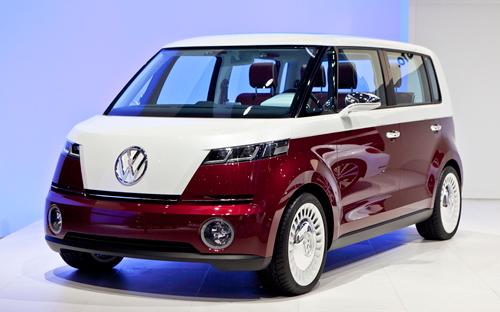 Volkswagen opened the doors and let journalists crawl all over its Bulli concept car that debuted overseas a few months ago. The small van has stirred a ton of reaction online in the U.S., and I'm here to say it's well-deserved.
More 2011 New York Auto Show Coverage
I've rarely advocated a concept car must be put into production. That is to say, concepts that aren't already destined for reality like a Chevy Camaro. The last one I felt strongly about was the Toyota A-Bat concept, a compact pickup truck with a hybrid powertrain and awesome looks.
The Bulli is similar. It is an attainable, practical vehicle with wild looks, amazing iPad integration, a glass roof and seats that can fold flat into a bedlike surface. Heck, we hear from people demanding cars with a front-row three-person bench seat all the time. This is the first concept I've seen with one in a long time.
The thing of it is, all these elements could make it into a real car pretty easily. I just hope VW listens to all the buzz and greenlights the Bulli fast. And, of course, sells it in the U.S.
Click on any image below for a larger version and a gallery.
Photos by Ian Merritt, Cars.com