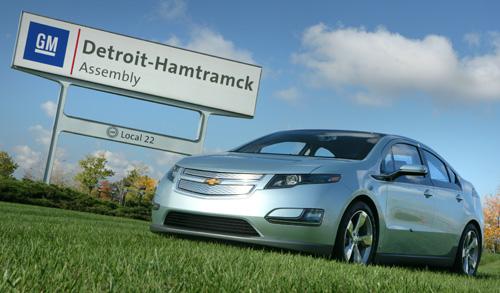 General Motors, trying to keep the green image of its Chevy Volt untarnished, said today that it will start installing a large solar panel array near the assembly plant that builds the plug-in hybrid; the plant will also soon start making the 2013 Chevrolet Malibu.
The Detroit-Hamtramck assembly plant will get some 6 acres' worth of photovoltaic panels that will face true south to maximize solar output. The $3 million project is being performed in conjunction with the DTE Energy utility company. Overall, the solar array will be able to generate enough electricity to fully charge 150 Volts every day.
Along with the lighting upgrades and other green measures at the plant, about $3 million in energy costs will be saved every year, GM says.