Chinese Partner Throws Saab Another Lifeline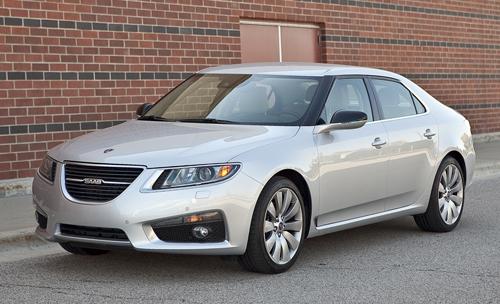 Saab used up another of its nine lives today as the company announced a new partnership with a small, private Chinese car company, according to USA Today. Hawtai Motor Group bought a 30% interest in Saab in exchange for $223 million.
Saab has been shut down for nearly a month because it lacks money to pay for the parts it needs to build its vehicles, USA Today reported. Before the recent turmoil, Saab was threatened by the bankruptcy of former owner General Motors before the big American carmaker reached an agreement with small Dutch boutique carmaker Spyker. Ever since, Spyker has struggled to keep the lights on.
Along with the new money from Hawtai and a short-term loan from an investment fund, Saab will now have enough money to restart production of 9-3 and 9-5 vehicles. Despite the lull in production, Saab has plenty of inventory in the U.S. Cars.com is showing some 2,602 new Saabs at its estimated 130 dealerships. That's equivalent to 141 days of inventory, the highest in the industry, according to Ward's Automotive. A new 9-4x crossover was supposed to go on sale this month, but we don't know if that model has been delayed. A Saab 9-5 SportCombi is scheduled to come to the U.S. this fall.
The deal still needs to be cleared with European and Chinese authorities, but Saab expects the agreement will clear regulation hurdles in six to 12 weeks.
Saab Buys Time by Selling 30% to Tiny Chinese Carmaker (USA Today)