Consumer Reports Slams New Ford Explorer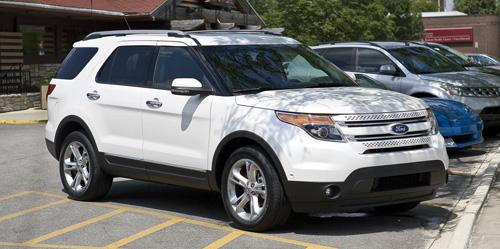 When you see one negative comparison test on a new model from, say, Motor Trend, you can often write it off to a single occurrence. When a more conservative publication like Consumer Reports grades the same vehicle in the same way as an enthusiast publication, you have to start to wonder.
Today, Consumer Reports released new test results on a slew of models, including three newly redesigned midsize SUVs: the Toyota Highlander Hybrid, Volkswagen Touareg TDI and Ford Explorer. The first two were rated "excellent" and came in third and fourth place for new SUVs. The Explorer? It earned 17th place out of 19 contenders in the field.
These results are part of the magazine's road test results, not its subscriber-sourced reliability ratings.
I recently reviewed the Explorer and liked its performance, but I found the interior hard to live with for folks with young families, and the MyFord Touch multimedia interface is still cumbersome. I don't think I'd rank it below the Hyundai Veracruz and Subaru Tribeca — two models in need of some updating — like Consumer Reports does, but it wouldn't top the new Touareg in my book, either.