Gas Prices Fall Going Into Memorial Day Weekend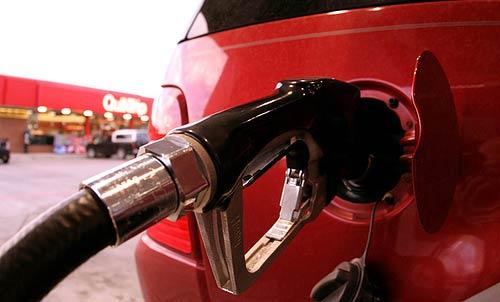 As of this morning, the average regular gas price stood at $3.84 a gallon nationally, according to the AAA. While still high, it's a far cry from the year's high of $3.98 a gallon, which we saw nationally on May 13. Since last week, prices have declined 11 cents, and we should expect continued declines, the EIA said.
That's because the price of a barrel of oil continues to decline rapidly. Those changes take a while to translate to wholesale gasoline prices and, in turn, to retail gasoline prices.
The EIA says prices increased so dramatically over the past few months first due to unrest in the Middle East and North Africa and then to refinery and distribution threats, stemming from unplanned refinery outages on the East and Gulf coasts. Also, concerns surrounding flooding near the Mississippi River lead to price increases.
Now that there's a reduced threat over major refineries and distributions centers, wholesale gasoline prices have plunged. Gas prices have fallen about 16 to 18 cents per gallon in many regions, according to the EIA. In Chicago, prices have fallen about 26 cents.
According to the agency, gas prices are predicted to average $3.88 a gallon nationally for June and then fall throughout the summer to $3.76 a gallon by August, which is typically a peak driving month as many Americans take their summer vacations.
Related
AAA: Memorial Day Driving Will Drop Slightly