Kia Contemplates Roadster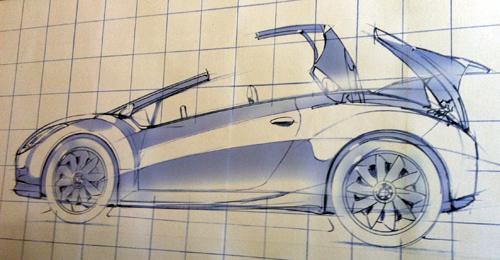 Kia is considering a two-seat roadster as a future halo vehicle for the brand, said Tom Loveless, Kia's vice president of sales, at an event today in Southern California.
This would turn the company away from highlighting practical vehicles with stylish designs like the quirky Soul. A sketch of an earlier roadster concept is shown above.
The idea is being pushed by Kia design chief Peter Schreyer, formerly of Audi, who is widely responsible for the Korean brand's recent design renaissance.
Can Kia make a cool roadster? Should it? Tell us in the comment section below.