Reader Review of the Week: 2011 Ford Taurus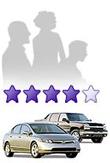 "Going Back to Ford" from Indiana recently bought a brand-new 2011 Ford Taurus and gave us a detailed, bullet-by-bullet, pros and cons list for the large family sedan. Some of the reader's favorite qualities of the Taurus include the stereo and the handling. Continue reading the full review to learn what else the Taurus owner liked and disliked. Once you're done, you can submit your own car review here.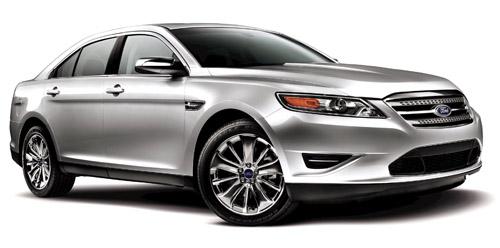 "THE DRIVING AND PERFORMANCE: I think it could have better acceleration. Drives great on the highway/expressways. I drive crazy for a living so when it comes to handling, I'm very picky. I think it responds well. I've made those tires squeal on turns numerous times to test it out, and it is satisfactory.
"INTERIOR: I have heard many complaints about the trunk release button being on the passenger side. (Not a big deal.) I have heard people complaining about the rear visibility. (You get used to it.) I also recommend getting the rear camera if you can; it helps with that rear visibility issue. Heated seats are nice. Cooled seats really aren't that big of a difference. (Don't waste your money on upgrading to get the cooled seats.) Push-button start is really nice and takes some getting used to. Don't care for the stereo controls on the steering wheel. I favor them on the left side. As for the Sony stereo itself? Ten out of 10! Loud and very clear. I don't dare turn the volume up past halfway. Ambient lighting is pretty neat. You can change the color of the lighting from green, blue, red (purple-ish?) or just turn it off.
"Reviewers have complained about the the dash being "button" happy. It is, but after a while, you just don't pay any attention to the buttons you really aren't using day to day. I can't comment on the Sync feature since I haven't used it. And I'm just starting to use the iPod or MP3 player hookup (so far so good). Keyless entry and intelligent key are really great features, and I highly recommend having that. Oh, and there are a zillion different cupholders.
"GAS MILEAGE: Has been pretty good. Sorry, I haven't been tracking what I'm exactly getting.
"INTERIOR SPACE: People and critics have issues with the headspace and all. My passengers and I have had no complaints. It does appear that having a moonroof does take away a couple of inches of headspace. Maybe 1.5 inches at the most."