Reader Review of the Week: 2011 Nissan Murano CrossCabriolet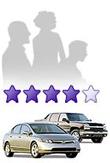 The Nissan Murano CrossCabriolet is an odd beast, and we give the automaker credit for coming up with something so bold. The model is only now reaching dealerships, and "Adam the car guy" of La Quinta, Calif., is probably one of the first people to acquire this distinctive droptop. Continue reading below to see what Adam thinks about the convertible crossover so far. Once you're done reading the review, you can submit your own car review here.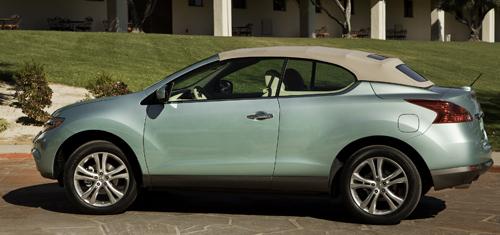 "I was immediatly taken by the design of this car; it's unlike anything out there. The top itself is really nice canvas and moves up and down with just one step. I liked how easy it was ... no clips, locks or snaps to mess with. Once you are in it and the top is down, it's one of the most comfortable cabriolets I have ever been in. It has the ride quality and interior space of a full-size car. I stand almost 6-foot-6, so to find a convertible that I can fit in comfortably and have passengers have room in the backseat is rare indeed.
"At first I was unsure why they made it an all-wheel-drive convertible ... then I tried some twisty roads ... wow! It looks like an SUV, but it corners like a sports car. The all-wheel drive is so sure-footed, you will find yourself cornering faster just for fun.
"All I can say is don't judge this book by its cover; go get in one and drive it. You will agree it is the most comfortable and cool droptop to come out in years."