What Does This Button Do?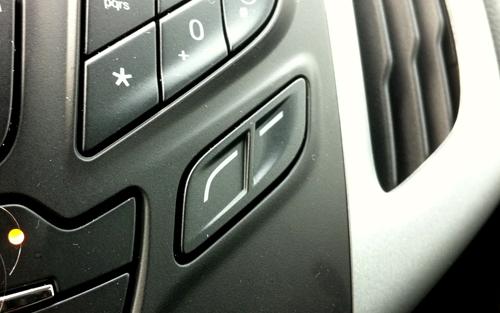 I was very excited when I got my first shot at driving the redesigned 2012 Ford Focus. Most of the editors had already driven it, and, of course, we reviewed it as well here, but I wanted to see for myself how improved it was.
It didn't take long to find something that completely threw me for a loop. A division symbol on a button sat right in the middle of the center stack. And right next to that was a subtraction sign.
Usually I like a trip computer to do my math for me. Wouldn't adding up figures lead to distracted driving?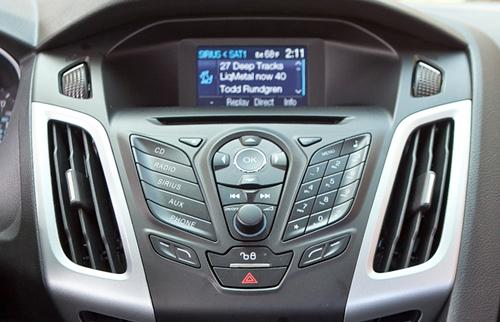 It turns out the two buttons, flanked by mirror images a few inches away opposite door-lock buttons, correspond to tabs in the media screen at the top of the center stack. However, the tabs on the screen are completely horizontal and all aligned next to each other. These buttons are on a diagonal slant and a decent distance apart.
Granted, you'd learn what they're used for a day or two after owning the Focus, but that doesn't excuse the awful design.