Impressive New Six-Speed Transmission Heading to 2012 GM Cars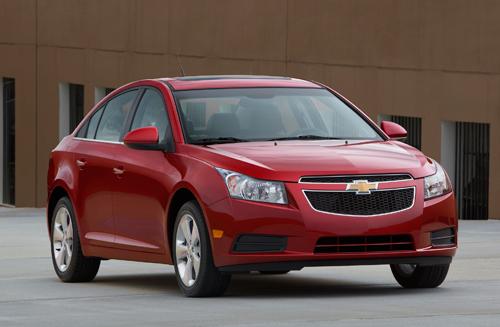 As I mentioned in my earlier Quick Drive report, the eAssist mild hybrid system performs well in the 2012 Buick LaCrosse, but to me the greater impression from that test drive was how well the next-generation six-speed-automatic transmission behaved. There's hope for GM yet.
The LaCrosse is the first model to integrate the second generation of GM Powertrain's GF6, the global front-wheel-drive six-speed automatic transmission. I've complained about hesitancy among GM automatics for years, including everything from the early Saturn Outlook (since retired) and current Cadillac CTS to the new Chevrolet Cruze. The kickdown delay on the Cruze is the single major blight on an otherwise excellent model.
In the LaCrosse with eAssist, the transmission downshifted much more quickly when I jabbed the accelerator, allowing the car to surge ahead. How automakers and drivers alike allowed high gear counts to distract from this basic requirement is baffling. Equally baffling is that GM fell prey to it. Transmission hunting and indecision isn't limited to GM, but it's even more surprising from a supplier with GM Powertrain's experience.
More than a decade ago, GM's pushrod V-6 engine and four-speed automatic transmission — frequently derided as obsolete — were my go-to example of supposedly inferior technology that outperformed the flashy new stuff. Hit the pedal, and those things moved. Not so for many cars with the "advanced" hardware of the time: The 2000 Lincoln LS, with its double-overhead-cam V-8 and balky five-speed transmission, is just one example that stands out.