More New Cars Will Have Start-Stop Tech by 2016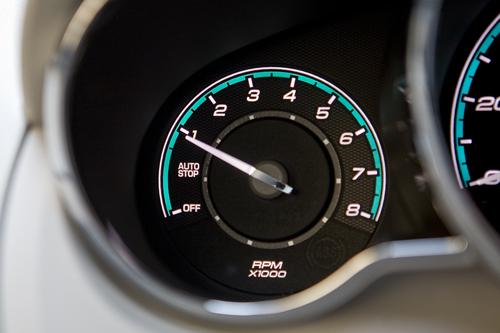 Start-stop systems — a longtime integral attribute of hybrids and, in the past few years, something offered on luxury models from BMWs and Porches — are about to get a lot more popular, according to Johnson Controls, a major auto supplier.
Auto start-stop systems, which cut off an engine's fuel supply when the car is stopped, were in about 8% of new cars in 2010; they will increase to 52% to 55% of new cars by 2016, according to the parts firm. The quick adoption mainly stems from increased pressure on automakers to increase fuel-economy standards from a 30.1 mpg average to 35.5 mpg by the federal government's 2016 deadline.
Auto-start stop technology can increase fuel economy by 5% to 12% compared to a model with a regular gas engine. The change is already happening today. Vehicles like the Chevrolet Malibu, Buick LaCrosse, Buick Regal, Kia Rio and BMW 5 Series will get the technology in the 2012 model year. Mazda, Audi and Mercedes-Benz are working on similar systems.
"Start-stop" seen tripling in new cars by 2016 (Reuters)