NHTSA Illustrates Cost of Auto Theft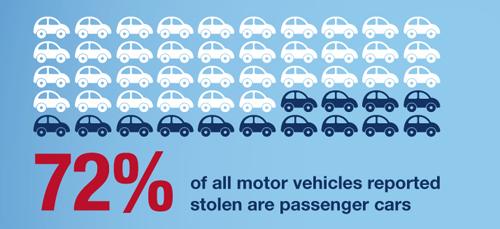 Even though auto theft has reached its lowest level since 1967, a lot of cars are still being stolen. To illustrate the impact of vehicle theft, the National Highway Traffic Safety Administration released this graphic. It shows many stark facts: For instance, a car is stolen in America every 33 seconds, and nearly half of all thefts happen because drivers forget to take common-sense measures to protect their vehicles and end up leaving the key in the ignition or the doors unlocked.
Check out the full image below.