What Does This Button Do?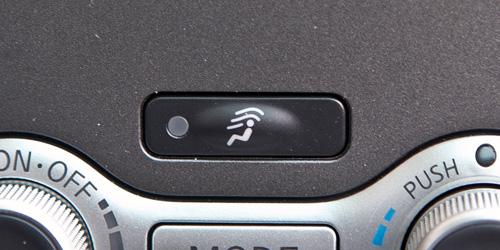 CARS.COM — Climate control systems seem to be one of the auto industry's biggest culprits in the production of mysterious buttons. We've seen strange buttons that try to tackle allergies or even remove odors, so conveying that into a tiny button often results in confusing imagery. One of these buttons sits inside the 2011 Nissan Murano, but it doesn't perform either of those tasks in this particular Nissan vehicle.
Related: What's a Cabin Air Filter and When Should You Replace It?
Is it Nissan's secret to stylizing big wavy hair? Perhaps former Illinois Gov. Rod Blagojevich is a Nissan Murano owner? Or maybe it's a graphic image of GPS navigation signals or radio waves bombarding the vehicle that Nissan has helpfully included for your information?
In fact, it only loosely has to do with navigation. Dubbed the Upper Vent System by Nissan, this mode in the Murano is designed to soften the vent's airflow against the upper body of the driver and passenger, toward the roof and rear seat. When activated, air from the climate control's center outlets flows straight and upward to control ambient temperature and also help ventilate and control temperature in the rear of the Murano without a harsh stream of air blowing directly on the front occupants' chilling hands or faces.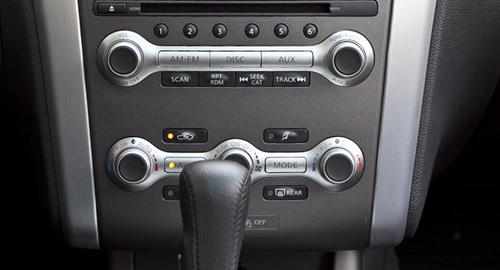 It sounds good in theory because many auto climate control systems harshly shoot air out of the vents, creating a noisy and bothersome effect when the air is pointed toward the upper body. The Nissan Murano's climate system isn't one of those, however. As a result, I couldn't distinguish when the Murano's Upper Vent System in the SL trim level test vehicle was on or off. The Nissan Murano's temperature and ventilation operates gently and quietly already, so the need for this feature in this SUV seems superfluous.
Cars.com's Editorial department is your source for automotive news and reviews. In line with Cars.com's long-standing ethics policy, editors and reviewers don't accept gifts or free trips from automakers. The Editorial department is independent of Cars.com's advertising, sales and sponsored content departments.