Ferrari Offers Seven Years Free Maintenance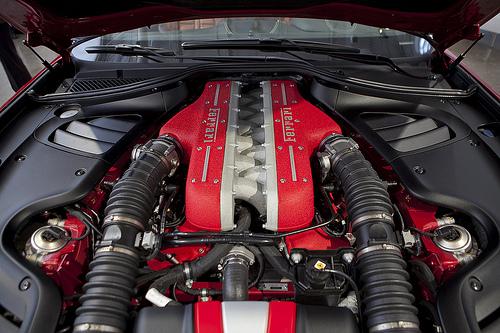 There is one itsy-bitsy downside to Ferrari ownership: the cost of maintenance. When the price of an oil change hits four digits even the most well-heeled car owner can blanch.
To assuage these fears, Ferrari has announced a new seven-year free maintenance program for new North American owners of the 2012 Ferrari California, 458 Italia or FF. Those cars come with starting prices around $200,000 and higher. The FF is already sold out for its first year and doesn't even have an official price tag yet.
What does the free maintenance include?
All scheduled maintenance visits, which for Ferrari is every 12,500 miles or once per year. We'd doubt most Ferrari owners put 12,500 miles on their cars in a year. However, this is not capped at seven services. If the owner does drive the car more than 87,500 miles before the seven years is up — again, we doubt this will happen — they will get free service for every 12,500 miles until the timetable is up.
Ferrari doesn't specify the types of service, but we imagine they include the same kinds of routine maintenance you get at your local Toyota, Scion, Lincoln, VW, BMW, Jaguar and Mini dealerships. All have free maintenance programs, but they don't run as long as Ferrari's program.
Ferrari's free maintenance program is transferable to a new owner, which will help with the healthy collector market for the prancing horse.
Related
2012 Ferrari FF Shows Up in Chicago