Next Dodge Compact to Have Competitive Fuel Economy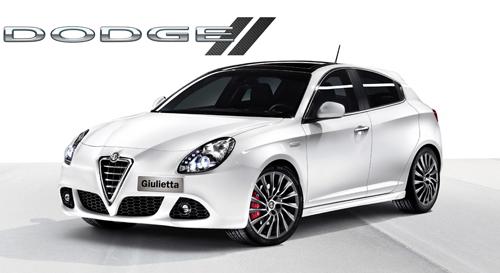 We reported
nearly a year ago
that Chrysler was developing a new small car for its Dodge brand. We didn't know much about the model at the time, only that it would get 40 mpg. Now we've received word that the mileage figure might end up being a misnomer, but the real-world fuel efficiency should remain competitive with the best in the class, according to USA Today.
The 40 mpg figure was meant to fulfill the U.S. government's corporate average fuel economy requirement, which is measured differently from the mileage listed on a Monroney sticker at dealerships.
Due to differences in math, the likely gas mileage on the new Dodge car will end up being in the low 30s in the EPA combined cycle, USA Today reports. So it will be about as fuel efficient as the 2012 Ford Focus, 2012 Chevrolet Cruze or 2012 Hyundai Elantra — which is to say, not bad.
USA Today confirmed that the Dodge model will be offered in a sedan body style only and will replace the slow-selling Dodge Caliber, which is currently offered only as a four-door hatchback. The Dodge Caliber currently gets an abysmal 24 mpg rating with an automatic transmission.
The new Dodge model will be based off an Alfa Romeo Giulietta (Fiat's small luxury car offering in Europe, pictured above). The Dodge will be built in Illinois and should go on sale sometime in the first half of 2012.
Chrysler's 40-MPG Compact Could be 30s in Showroom (USA Today)