Reader Review of the Week: 2011 Infiniti EX35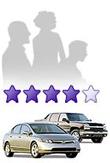 "Average Joe" from Berkeley Calif., was looking for something larger than the coupe he owned, so he traded it in for a new 2011 Infiniti EX35. The new crossover fulfills two important aspects that he and his wife were looking for: enough room to ferry the in-laws and to do so in something stylish. Continue reading below for the full reader review. Once you're done, share your comments about your own car here.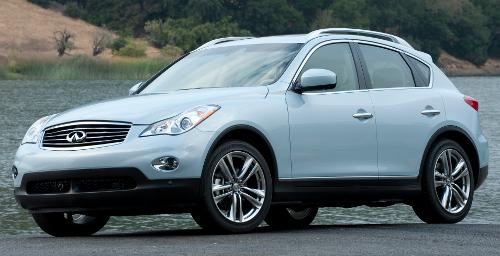 "My wife and I just bought this car a few days ago; we traded in our 2008 Honda Accord 3.5 EX-L coupe.
"We don't have kids, but with both of our parents getting on in age we felt like we needed a car with four doors. Some people over 6 feet tall may find it a bit tight in the backseat, but for most people it will be fine. I wanted a BMW 3 Series, but she said no boring sedans! So, we spent two weeks looking around until we thought of Infiniti.
"It is a perfect four-door, has a powerful engine and I love the style; a lot of times cars these days just look so boxy. This stands out.
"The ride is quiet; you barely feel a bump, and if you're like me and like to drive on winding roads, this thing is great. The handling is spot on; also passing anything anywhere is a breeze with the 297-horsepower engine.
"If you are thinking of buying a new compact SUV/crossover, test-drive this thing. You will love it!"