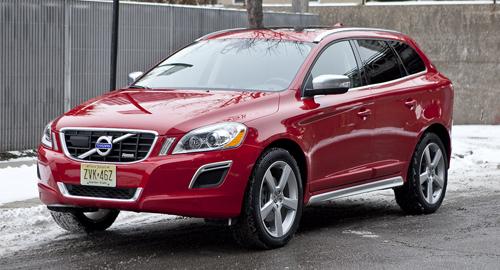 Volvo's City Safety, a collision-avoidance feature standard on the XC60 SUV, aims to prevent low-speed collisions in bumper-to-bumper traffic. There's now measurable proof that these types of systems can be effective, according to a study by the Highway Data Loss Institute, a division of the Insurance Institute for Highway Safety.
Insurance claim data show the XC60 is far less likely to be involved in a low-speed collision compared with competing models without such a system, the study says.
Claims paid out for at-fault collisions fell by as much as 27% in the XC60 compared with similar luxury SUVs, according to the study. These types of claims were down by 19 percent compared with Volvos without the feature, so you can eliminate safety-conscious Volvo drivers as a possible explanation for the data. The institute monitored claim frequency and costs, and it reported XC60 owners weren't filing claims of less than $1,500 — claims commonly associated with fender benders in congested traffic.
City Safety works at speeds below 19 mph. It uses an infrared laser to monitor approaching speeds, and when it senses a driver not taking action, the system automatically brakes to avoid a collision. The feature is also standard on the 2012 S60, S80 and XC70 wagon.