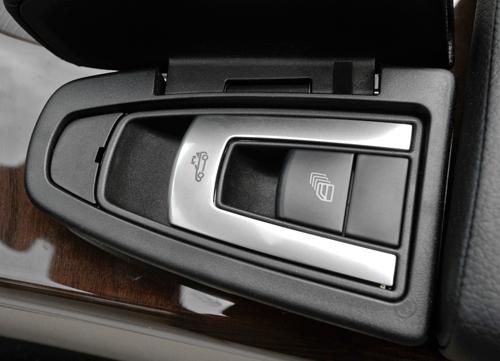 The 2012 Mercedes-Benz SLK350 hardtop convertible hides its controls for the top's operation in a nifty command pod on the center console. Opening the pod reveals two buttons. One button's duty is clear — to open and close the top — while the other button looks like a window control. But there are window switches on the armrests already, so what does this one do?

Could this flying windows symbol be for the built-in Microsoft Windows 3.1? That would be sweet. I haven't played Minesweeper in years.
It is, in fact, another way to open the windows. The second switch inside the pod opens and closes all four side windows, including two smaller rear windows, not just the large side windows that the armrest controls.
After all the windows are down, the only way to raise the rear windows is to use that button. This was revealed to me after I used the armrest switches to raise the windows, assuming all windows would close. Upon returning to the car, I initially thought the door wasn't closed all the way or that the top really lets a lot of noise through. As it turned out, those rear windows never closed. Whoops.
If two ways to open the windows aren't enough, there's a third. The key fob also opens and closes all four windows from outside the car. Holding the unlock button lowers the windows, and doing the same for the lock button raises them.