Reader Review of the Week: 2012 Ford Focus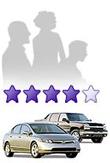 "Dave in Nevada" recently purchased a 2012 Ford Focus SE. He apparently likes most aspects of the car but highlighted three distinct problems he would fix – namely Ford Sync, the tires and the automatic transmission. He fixed the tires and the radio problems, but what is his solution for Ford's dual-clutch automatic transmission? Continue reading below to find out. If you want to share thoughts about your own car, you can do that here.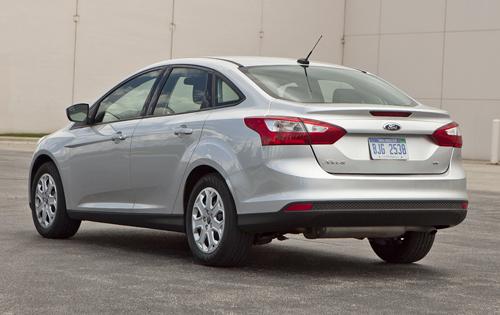 "I got a 2012 Focus SE. There are three problems with the car; two are easy to fix.
"First problem: the Ford Sync radio system. It Bluetoothed well with my 3-year-old Casio GZone but poorly with my Samsung Charge. I was told they have problems with the Droid system. It is such a poor system that I have disconnected the system and just use my phone on my lap as a speakerphone. As far as the rest of the radio system, I just load CDs. May as well, as they are pretty much antiques anywhere else. So, easy fix.
"Second problem: the Continental all-season (M+S) tires that came on the car. The car is so quiet, all you hear is tire whine. Whine all the time. Easy fix. Got new tires (and NOT Continentals).
"Third problem: the automatic transmission. To say it shifts poorly from a dead stop is being nice. You have no option as to selecting the gear; you got Low and Drive. That is it. It is so bad that if you are on a hill, you actually can roll backward before you go forward. You may as well have a clutch with how it acts. Maybe Ford can reprogram the transmission. I hope so. I will ask the next time I go in for service.
Other than those three problems ... I love the car. Thirty-eight mpg on the highway, 32 in town.
I would recommend this car but not the radio system and not the tires. If you can, get a stick shift. At least then you know why it rolls backward on hills, and you can control the shifting when you start out from a dead stop."