Recall Alert: 2005-10 Honda Accord, 2007-10 Honda CR-V, 2005-08 Honda Element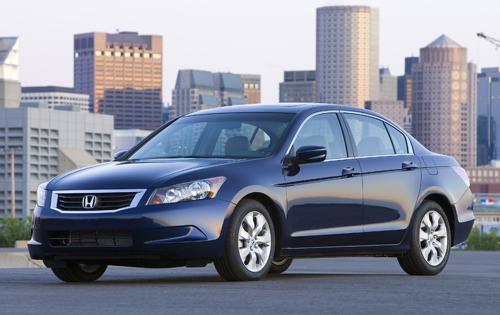 Honda is voluntarily recalling about 1.5 million vehicles to update the software that controls the automatic transmission, the automaker said.
The recall affects the 2005-10 Honda Accord, 2007-10 CR-V and 2005-08 Element with four-cylinder engines. In the affected vehicles, if the transmission is quickly shifted between Reverse, Neutral and Drive — such as when the driver is trying to dislodge a vehicle stuck in mud or snow — the engine could stall, or it could be difficult to engage the parking gear.
Affected owners will be notified beginning Aug. 31. Dealers will update the software controlling the automatic transmission to ease the transition between gears. Owners can call Honda at 800-999-1009 and select option 4 for more information.