Would You Buy a GM Car Built in China?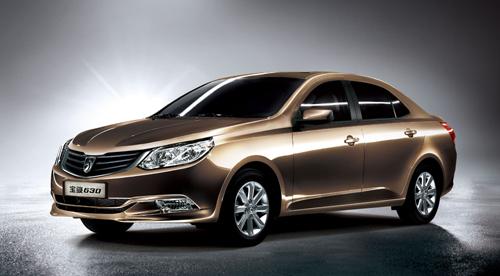 General Motors revealed an all-new brand and an inaugural sedan under this new banner yesterday. Why wasn't this monumental move all over the news? It happened half a world away in China, where GM is looking to increase sales to the rapidly expanding automotive market there.
Called Baojun, the new brand is a joint venture with Chinese automaker SAIC that will be sold to smaller markets outside of Beijing, Shanghai and Guangzhou in its first year, expanding nationally after a year.
The first car, the Baojun 360, will cost between $9,760 and $11,470. This is a rock-bottom price for such a large vehicle in China, and no, there is no longer any new car in the U.S. that costs less than $10,000 — let alone a sedan of this size. Chevy's Cruze, a similarly sized car, starts at $16,525.
Could the Baojun 360 come to the U.S?
It's not as far-fetched as you might think. The 1.5-liter engine is teamed to a five-speed manual transmission and gets roughly 34 mpg. It also passes European emission standards.
Safety would be a major obstacle for entry into the U.S. but there's not much information on how many airbags or other safety features are on the Baojun 360. Assuming it did meet U.S. safety standards, would American car shoppers consider it?
In the first half of 2011, GM sold more cars in China — 1.27 million — than it did in the U.S., with 1.26 million cars sold. With a new, low-priced brand that gap is likely to widen.