2012 Honda CR-V to Debut at L.A. Auto Show, More Photos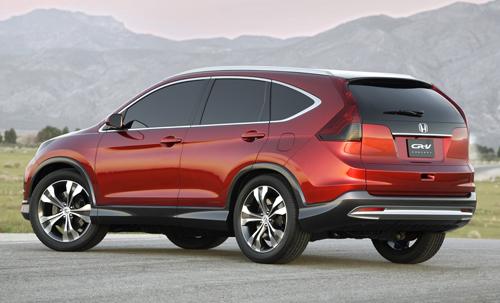 Today, Honda gave us a better look at its fourth-generation Honda CR-V and some more details. Honda's concepts typically are thinly veiled versions of the products it plans to sell, so what you see here is likely what you'll get.
Overall, the silhouette of the redesigned CR-V looks very much like the outgoing model. The big difference is a more angular front end, with a large three-bar grille; gone is the awkward-looking lower grille on the current CR-V. The back has arguably changed the most. The tailgate is more rounded, and the vertical taillamps have been replaced with designs that match better with the current Civic and Accord.
Honda says the new CR-V will be more fuel efficient and weigh less than the current model. There will also be an all-new interior.
We'll get a closer look at the model when it debuts at the 2011 Los Angeles Auto Show in November.