Recall Alert: 2006 Honda CR-V, 2011 Honda CR-Z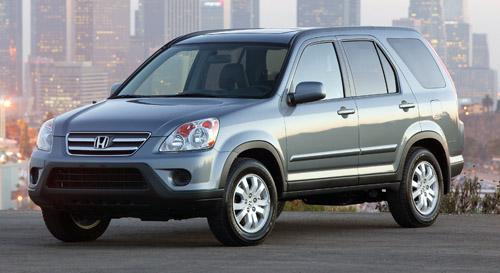 Honda is voluntarily recalling two models. The automaker is recalling 80,111 2006 CR-Vs to replace the driver's side power window-control switch. The switch's design allows car-cleaner residue to accumulate, causing the electrical contacts to degrade. This could lead to a fire.
The other recall involves 5,626 2011 CR-Zs equipped with a manual transmission. On some models the electric motor will rotate in the opposite direction of what's been selected with the shifter (if you are in Drive, the car may roll backward instead). This may increase the possibility of a car crash. Honda dealers will install a software update to fix the problem, according to Honda.
Recall notifications will be issues in late September. For more information, call Honda at 800-999-1009 or go to Honda's recall website: www.recalls.honda.com.