Recall Alert: 2007-08 Kia Sorento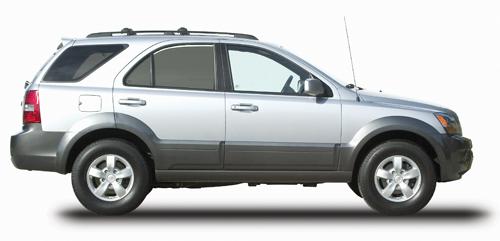 Kia is recalling 10,631 2007-08 Kia Sorento SUVs because of a potential defect with the front passenger airbag sensing unit, according to the National Highway Traffic Safety Administration.
On some models, built between June 12, 2006, and Nov. 27, 2007, the passenger-side airbag sensing system, which turns off or on the airbag deployment depending on the passenger's weight, may misclassify an adult as a child and turn off the airbags. If the system is turned off during an accident, the front passenger will not have airbag protection in some frontal collisions, increasing the risk of injury.
Kia dealers will update the sensing unit's programming free of charge. The service update is available immediately. Owners can call Kia at 800-333-4542 or NHTSA's vehicle safety hotline at 888-327-4236 for more info.