Toyota's U.S. Production Returns to 100%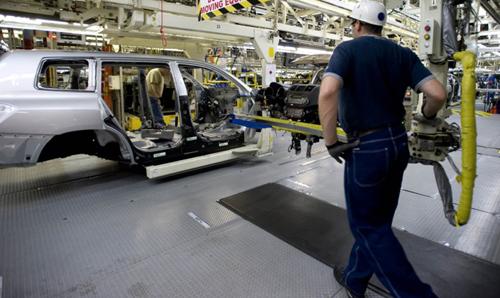 Toyota confirmed that production at its North American plants has returned to normal this week. The news comes after nearly five months of slowed production due to limited supplies from the automaker's Japanese part suppliers. Toyota's 13 North American plants make the company's best-sellers in the U.S., including the Camry, RAV4, Corolla, Highlander and Sienna. In all, nearly 70% of the cars Toyota sells in the U.S. are made in North America.
The recovery is ahead of schedule; Toyota originally stated that it didn't expect to get everything up and running again until November or December at the latest.
The company will now focus on replenishing dealer inventories with overtime and Saturday shifts at some plants. Toyota expects there to be a 15% increase in its supply in the last three months of 2011.
The company also says that construction work on its 14th North American assembly plant, a Corolla factory in Mississippi, is almost complete. Production will begin there in October, employing 2,000 workers.