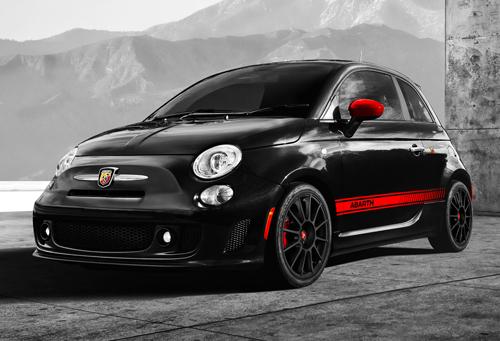 Fiat continues to roll out a full assortment of trims for its 500 mini car. This time, it's the high-performance 2012 Fiat 500 Abarth's chance on the turntable, debuting at the 2011 L.A. Auto Show in November.
The Abarth promises to put a little more oomph into the 500's step, while honing the chassis to be more nimble in turns. The Abarth will get a turbocharged 1.4-liter four-cylinder engine. In Europe, the 500 Abarth produces 135 to 160 horsepower depending on the model. The Fiat 500 produces 101 hp. The suspension and brake systems also have been beefed up, according to Fiat.
We'll have more information on this hot-rodded 500 in the coming weeks.