Cars.com iPad App Gets Update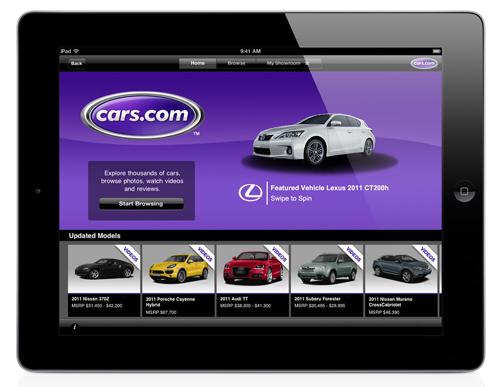 If you've already downloaded the Cars.com iPad application, fire up your App Store to download the latest update, 1.1.
In it we've addressed a few issues and added new features. You can now read all our new-car reviews and see the author's name along with it.
If you like to browse listings, the app now allows you to do that without having to go to Safari.
And yes, the landscape orientation now works in the full 180 degrees.
Of course, this is also a great time to download the app from the App Store if you haven't done so already.