New-Car Fuel Economy Flat for September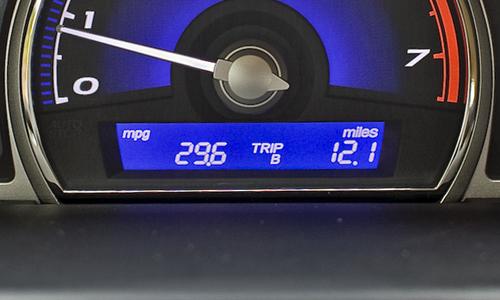 Besides the hoopla surrounding 40-plus mpg compacts, hybrids and even electric cars, America's new-car fuel economy has remained flat this year, according to the University of Michigan Transportation Research Institute.
The average fuel economy for all new cars sold in September was 22.1 mpg, which is unchanged from August. That's the lowest figure in the past year, said Michael Sivak, a research professor at the institute. The average fuel economy for a new car has dropped since March when it reached a high of 23 mpg.
"The decrease is likely related to the slight drop in gas prices since the spring," said Sivak, who also said that fuel-efficiency gains were dependent on gas prices and unemployment.
Despite the drop in fuel efficiency, the average is still much better than cars built just four years ago, according to the institute, when the average car's fuel economy hovered around 20 mpg.
Fuel economy of new vehicles still at lowest point in the past year (University of Michigan, via The Detroit News)