Volkswagen has Room for a Three-Row SUV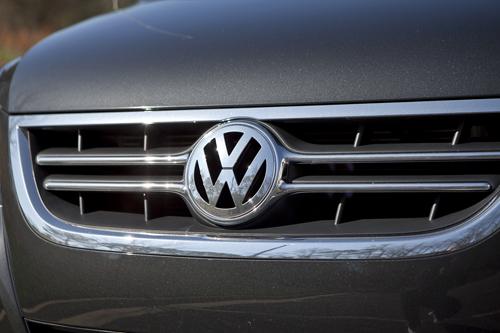 Would you buy a three-row Volkswagen crossover? At a dealership event Thursday where 21 Oprah Beetle winners got their cars, Volkswagen of America CEO Jonathan Browning said a three-row utility vehicle "would be a very natural extension to the brand."
Right now, VW's only three-row vehicle is the Routan minivan, a modest seller based on Chrysler's minivans. The Routan's future depends on Chrysler CEO Sergio Marchionne's minivan consolidation strategy, which may leave the Vee-Dub version off the books. Browning wouldn't speculate, saying only that "we've obviously got a relationship with [Chrysler] in the product cycle."
Volkswagen-brand sales are up 22% this year, outpacing a 10% gain for the auto industry. The improvement comes from the brand's core products: The redesigned Jetta improved 57 percent this year, and the Tiguan crossover and Golf/GTI hatchback are also up double digits. The redesigned Passat hit dealers last month, and early sales are up 340% in September compared with a year ago. Browning says the old Passat, which started at $27,195 in its final year, covered just 8% of the family-sedan price range. Its successor, which starts at $7,200 less, covers 80%.
Volkswagen Group, which includes Audi and various European brands, aims to be the world's largest automaker by 2018. The U.S. isn't exactly a cornerstone market: Through September, the group sold 321,700 cars, compared with 1.7 million in China and 2.7 million in Europe.
But VW could use a three-row crossover — something slotting between the $22,840 Tiguan and $42,975 Touareg that's larger than both, Browning said.
Such territory belongs to large crossovers like GM's Traverse/Acadia/Enclave family, the Honda Pilot, the Toyota Highlander, the Ford Explorer and the Dodge Durango. Combined, those seven vehicles sold nearly half a million cars so far this year. That's 7.3 percent of total sales for their respective automakers. With transaction prices well over $30,000, the segment gives family shoppers a minivan alternative — and automakers a potential for healthy profits.
Three-row crossovers are one thing, but Volkswagen can't just jump willy-nilly into every new segment, Browning says. "We want to keep building that [growth] progressively and sustainably," he said. "We always have more good ideas than we have money or resources."
A three-row crossover might appear, but don't expect a subcompact to join VW's U.S. range anytime soon. Volkswagen has entry-level cars in other markets, like the Polo and Up! in Europe, but America's subcompact segment — with cars like the Ford Fiesta, Honda Fit, Hyundai Accent and Nissan Versa — makes up less than 5 percent of total sales for the respective automakers. With starting prices typically under $15,000, profits per car are slim, too. One size up, cars like the Jetta, Honda Civic and Toyota Corolla comprise nearly 15 percent of sales for their respective automakers.
With the Jetta's redesign, Volkswagen's Golf now starts $2,630 higher, making it anything but entry level. Chalk up a subcompact in the probably-not-worth-it pool: "I don't think that's a priority in the short term," Browning said.