2011 Hyundai Elantra: Car Seat Check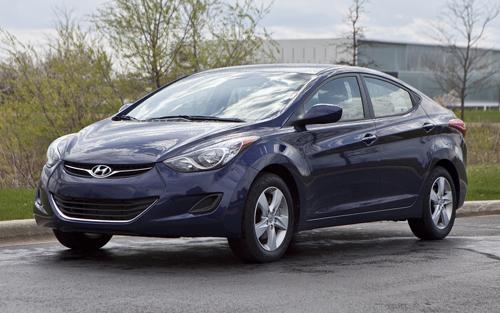 This Car Seat Check was first published in May 2011 on MotherProof.com.
For 2011, the Hyundai Elantra received a redesign on both its exterior and interior. The compact car's stylish looks are similar to its bigger sibling, the Sonata midsize sedan. The Elantra comes as a five-passenger sedan, which we tested in our Car Seat Check.

For the Car Seat Check, we use a Graco SnugRide 30 rear-facing infant-safety seat, a Britax Roundabout convertible child-safety seat and Graco high-back TurboBooster seat.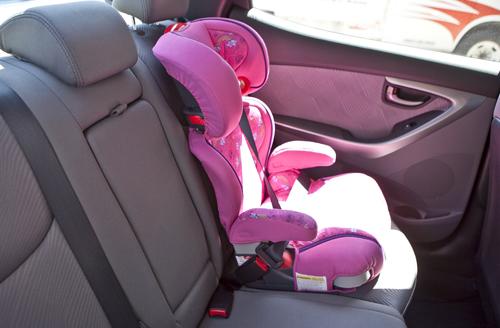 The front seats are adjusted to a comfortable position for a 6-foot driver and a 5-foot-8 passenger. The three child seats are installed in the second row. The booster seat sits behind the driver's seat, and the infant seat and convertible seats are installed behind the passenger seat. We also install the infant seat in the second row's middle seat with the booster and convertible in the outboard seats to see if three car seats will fit. If there's a third row, we install the booster seat and a forward-facing convertible.

Here's how the 2011 Elantra did in Cars.com's Car Seat Check:

Latch system: The Elantra has two sets of lower Latch anchors in the outboard seats. While they are somewhat buried in the seat bight, which is where the back and bottom seat cushions meet, they weren't difficult to access because there's an opening between the cushions at the seat bight. On the passenger side, the seat belt buckle blocks the inboard Latch anchor.

There are three tether anchors on the Elantra's rear shelf. They're easy to use and access.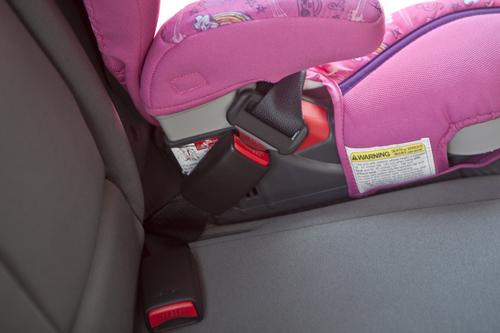 Booster seat: Our high-back booster seat fits well in the sedan. The rear seats' side bolsters are just big enough to hold the car seat in place. The head restraint can be raised high enough to keep it from interfering with the car seat. If the head restraint does need to be removed, the rear seat must be folded to create enough space to do so. The backseat's seat belts are on floppy bases, which can make buckling up difficult for kids in booster seats.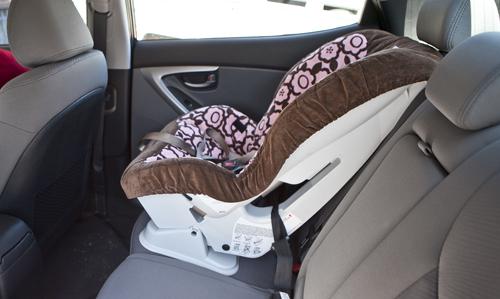 Convertible seat: The forward- and rear-facing convertible seat fit well in the Elantra.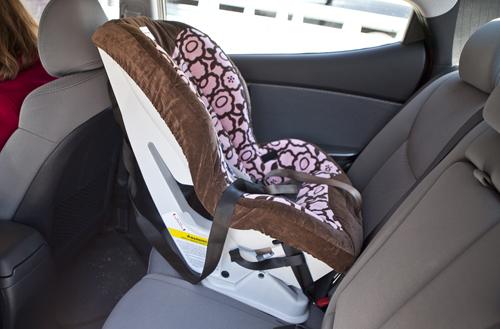 Infant-safety seat: This car seat also had plenty of room in the sedan.


How many car seats fit in the second row? Two

Editor's note: For three car seats — infant-safety seat, convertible and booster seats — to fit in a car, our criterion is that a child sitting in the booster seat must be able to reach the seat belt buckle. Parents should also remember that they can use the Latch system or a seat belt to install a car seat.