2011 SEMA Highs and Lows: Photo Gallery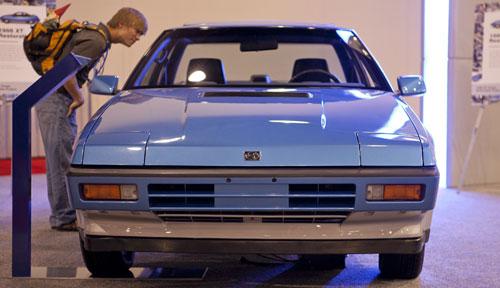 Walking onto the show floor at SEMA is like being dropped into the bottom of a rugby scrum. All five senses are abused at once, and if you're not careful, you could be caught listening to a 20-minute sales pitch about why this leather protectant goes well with your new turbo boost gauge. It can be a daunting, overwhelming and downright scary place. But there's plenty to look at.
With more than a thousand booths and hundreds of cars on the floor, there was a wild assortment of highs and lows this year at SEMA. After wandering for hours among the all-season floormats, LED dashboards, cattle guards, scissor door installers and the custom painter salespeople, I was left with two distinct impressions:
1. The older cars really upstaged the new cars this year. Many of the wild new Mustangs and new Camaros from last year's show were replaced with toned-down, stock-ier versions.
2. I need to get a Hoveround for next year's show. My feet are killing me.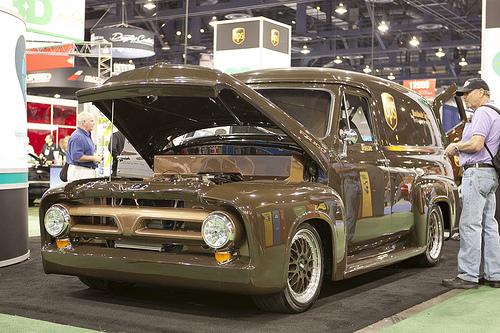 The two cars that stood out the most at the show were the 1953 Ford FR100 UPS panel truck and the 1986 Subaru XT (above). The Ford is a jazzed-up racing vehicle with a 600-horsepower 5.0-liter disguised as an era-appropriate UPS truck, while the XT is a perfect restoration of an oddly tantalizing mid-'80s turbo four-cylinder.
Along with these two standouts, here are some photos representing the highs and lows from the show.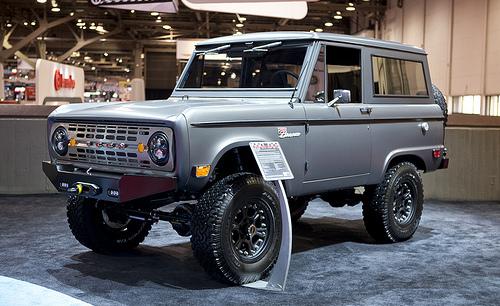 Highs included a twin engine Ford Model T roadster, gobs of shabby-chic rat rods, a Mack Fire truck powered by a Viper V-10, a bunch of big and bad trucks, and a new/old Ford Bronco from Icon.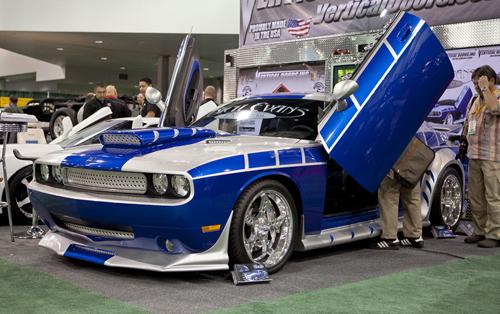 The lows included the ugliest Challenger I have ever seen (you might want to avert your eyes), "Balloon Dad" Richard Heene and his Heene Duty Truck Transformer, animal print car wraps complete with textured surfaces, and a car-cooling tinfoil cover that turns your Escalade into the world's largest Jiffy Pop container.
Click on the photos to enlarge.