2012 Cadillac SRX: Car Seat Check
With its angular exterior, the 2012 Cadillac SRX looks fast, and it backs up those looks with a new-for-2012 308-horsepower, 3.6-liter V-6 that will have Mom and Dad arguing over who gets to drive the kids to school. However, all those angles really hamper the SRX's rear visibility, making the optional backup camera a must-have for this five-seat crossover.

For the Car Seat Check, we use a Graco SnugRide 30 rear-facing infant-safety seat, a Britax Roundabout convertible child-safety seat and Graco high-back TurboBooster seat.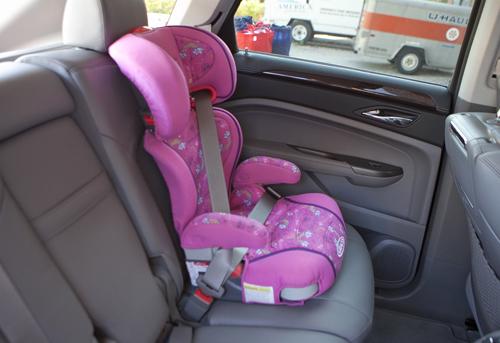 The front seats are adjusted to a comfortable position for a 6-foot driver and a 5-foot-8 passenger. The three child seats are installed in the second row. The booster seat sits behind the driver's seat, and the infant seat and convertible seats are installed behind the passenger seat. We also install the infant seat in the second row's middle seat with the booster and convertible in the outboard seats to see if three car seats will fit. If there's a third row, we install the booster seat and a forward-facing convertible.
Here's how the 2012 SRX did in Cars.com's Car Seat Check: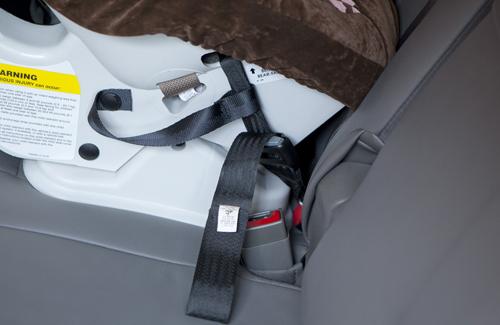 Latch system: The SRX has two sets of lower Latch anchors in the outboard seats. The rear seats' back cushions are stiff and flush against the anchors, making them difficult to use. It's also tough to use the inboard Latch anchor on the passenger side because it's obstructed by the middle seat's seat belt buckle. There are three easy-to-use tether anchors on the second row's seatbacks.

Booster seat: Our high-back booster fit well in the SRX, and the outboard seats' seat belt buckles are on stable bases, making them easy for kids to use independently. The middle seat's buckle is floppy, though.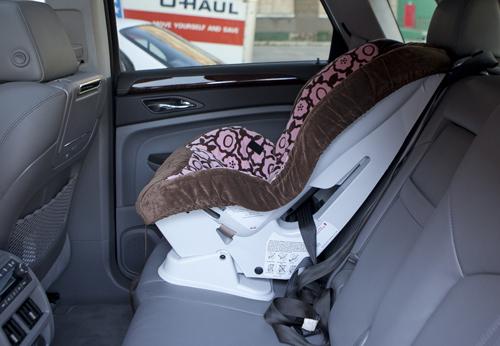 Convertible seat: Installing our forward- and rear-facing convertible was difficult because the Latch anchors were so hard to use. Once we managed to connect to the Latch anchors, the convertible — in both positions — fit well.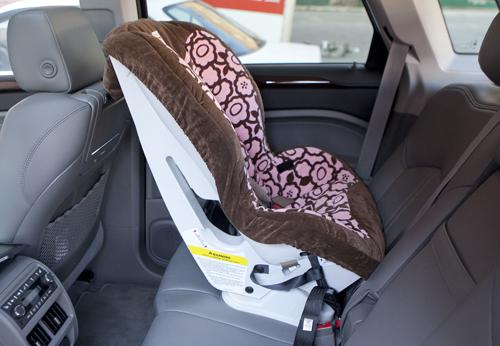 Infant-safety seat: This rear-facing seat also fit well.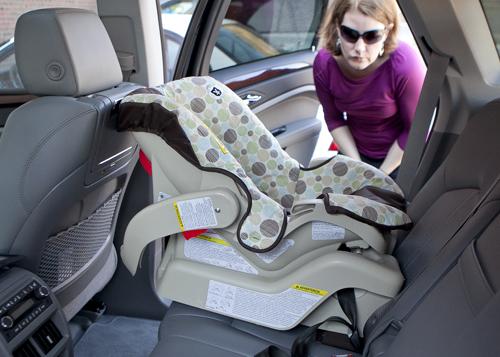 How many car seats fit in the second row? Two

Editor's note: For three car seats — infant-safety seat, convertible and booster seats — to fit in a car, our criterion is that a child sitting in the booster seat must be able to reach the seat belt buckle. Parents should also remember that they can use the Latch system or a seat belt to install a car seat.