2012 Chevrolet Camaro First to Earn Perfect Five-Star Rating From NHTSA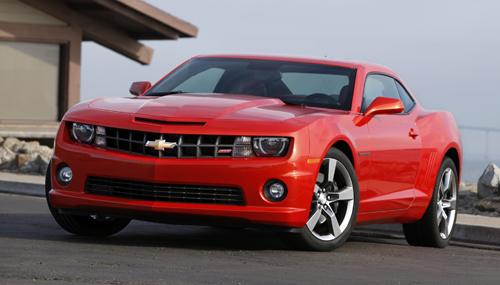 The 2012 Chevrolet Camaro is the first model to earn five stars in all six categories of the National Highway Traffic Safety Administration's New Car Assessment Program, according to the Examier.com.
NHTSA revamped its five-star rating system late last year to be tougher on new cars. Prior to the change, many were easily earning good safety ratings from the agency. Changes include new side barrier tests, which have been an area of weakness for some of the models already tested. The new side pole test simulates a 20-mph side-impact crash into a 10-inch-diameter pole or tree at a 75-degree angle just behind the A-pillar on the driver's side.
While other vehicles have earned overall composite five-star ratings under the new testing standards, the 2012 Camaro is the first model to earn five stars in every testing category: frontal, side barrier, side pole and rollover. (Frontal and side barrier tests each have star ratings for male and female crash-test dummies). Models with the next best scoring include the Kia Optima and Honda Accord, the Examiner reports.
The new Camaro hasn't been tested by the Insurance Institute for Highway Safety, which has a tough roof-strength test.
Last month, NHTSA said it will test 74 vehicles for the 2012 model year, including 42 passenger cars, 22 SUVs/crossovers, eight pickups and two minivans. Overall, the agency says the list of vehicles (and the carryover vehicles it tested in 2011) will provide safety info for 81% of the 2012 model year vehicles by volume.
Chevrolet Camaro Is Best Performer in NHTSA Crash Tests (via Autoblog)