2012 Fiat 500 Abarth: Up Close
If you dislike like the Fiat 500's gumdrop profile, the go-fast Abarth doesn't change it much. The styling upgrades add a bit of muscle, but they don't go overboard, ­so there are no foot-high spoilers or overblown ground effects. The openings along the hood and bumper funnel air to the engine's intercoolers; the dual tailpipes fit nicely beneath the rear bumper. The optional 17-inch wheels beat the 16s on the 500 Sport, but the fenders are still too wimpy to connote muscle. Abarth's scorpion badges adorn the wheel hubs, as well as the sheet metal on all four sides.
More 2011 L.A. Auto Show coverage
Inside, the Abarth's sport seats have the same awkward contours as the 500 — not enough cushion length, too high a pitch for our thighs. The Porsche-like backings look cool, but I question how well the modest bolsters will hold you in barreling around corners.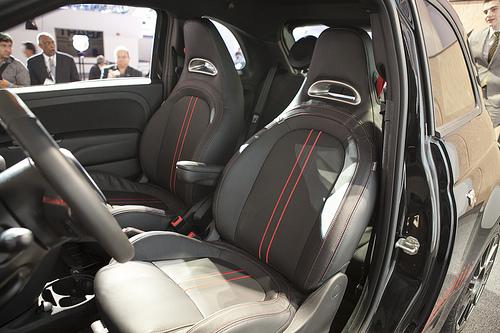 An additional turbo gauge and shift-up indicator sticks out from the regular gauge cluster; it's not the cleanest integration, but it's better than the tack-on auxiliary gauges in some cars (see: ForTwo, Smart). The boost needle has 250 degrees or so to swing around; that's more informative than the inch-or-so range many turbo gauges offer. Above the instruments, a padded leather gauge hood adds a nice touch. The flat-bottom steering wheel has hand-grip cutouts at 2 and 10 o'clock. Nice — ­but it still lacks a telescoping adjustment.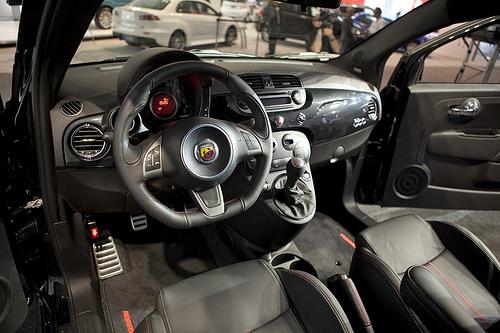 The five-speed manual has similar throws to the regular 500, albeit with an attractive leather knob. Same goes for the leather-wrapped parking brake handle, which has some damn fine cowhide around it. Those are little things, but they spruce up the cabin well.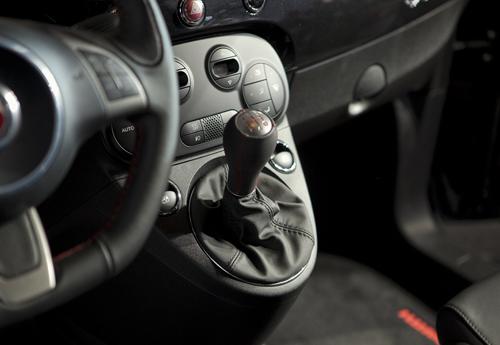 Pop the hood, and the turbocharged Abarth shows more innards than the 500, whose engine cover obscures just about everything. No doubt the turbo will give the Abarth some zip. Will it rank as a legit competitor to the Mini Cooper S? Stay tuned.