2012 Honda CR-V Will Launch in December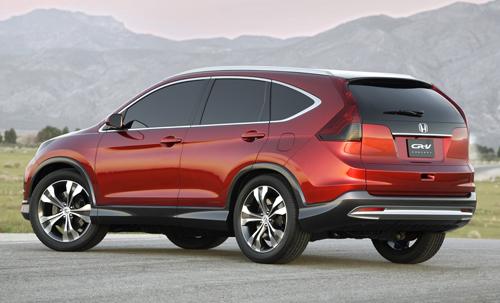 Honda says the redesigned 2012 CR-V will arrive at dealerships next month as originally planned, rescinding an earlier statement that flooding in Thailand could delay the small crossover's launch by several weeks.
Although no U.S.-bound Honda vehicles come from Thailand, parts sourcing — including certain electrical components, Honda says — prompted the automaker to trim production at its U.S. plants beginning last Wednesday. That could continue for several weeks, Honda says, but it won't affect CR-V timing.
Thailand is a major hub for Southeast Asian auto manufacturing, with assembly plants from Toyota, Honda, Nissan, Mazda and Mitsubishi, not to mention numerous suppliers, according to Automotive News. The country's worst flooding in 50 years has Toyota trimming production at U.S. facilities, but other major automakers tell us their U.S. operations will remain unaffected.
We'll keep you posted on the situation as it affects specific models.