Hyundai's lineup is taking shape. The Azera marks the seventh car to adopt the automaker's fluid design language, and the proportions beat the Sonata's: curvier rear flanks and a nose that hugs the front fenders tighter. Though it's a few inches longer than its family-sedan sibling, the Azera looks tauter — no easy feat, given that rival full-sizers like the Taurus and Avalon appear bloated from certain angles.
More 2011 L.A. Auto Show Coverage
Cabin materials are competitive, with plenty of glitz in the show car: piano blacks, chrome accents, soft leather. Still, product chief Mike O'Brien said the Azera will compete with front-drive, entry luxury sedans alongside traditional full-sizers. So think Acura TL, Buick LaCrosse, Lexus ES 350. The latest trend among the entry-premium crowd is to throw some leather — or faux leather — atop the dash. I'm surprised the Azera didn't go that route.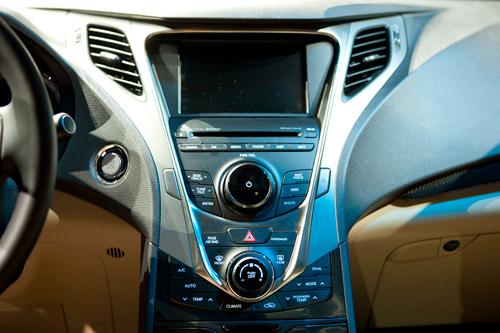 The car's beltline creates some visibility issues. It seems lower around the side, rendering tall enough side windows. Decent side mirrors and manageable C-pillars help, too. But the dash ascends a long ways toward the high windshield, whose steep rake creates some Chevy Camaro effect out front. Like several other fluid Hyundai designs, the Azera's windshield feels too small.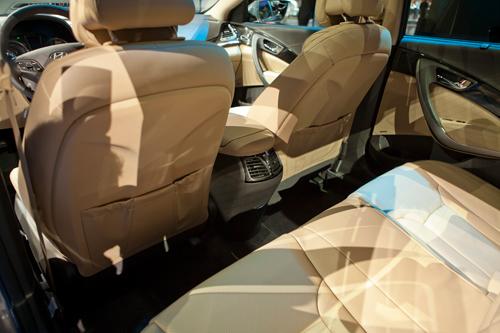 Hyundai claims best-in-class front legroom and headroom. Numbers can mislead, but I had a ton of space up front to stretch my legs. Legroom in back is excellent, with a low floor hump making the center seat usable. Headroom could be better, however, and the seat sits a bit low to the floor for my 5-foot-11 frame.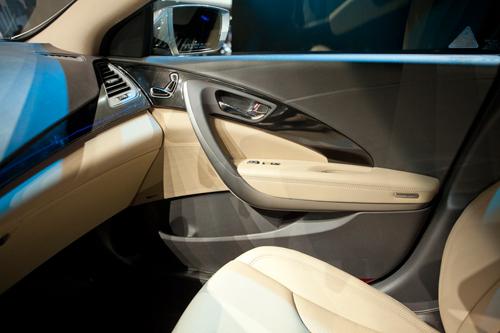 The Azera has a long hill to climb, and to the average car shopper, I suspect it sails in similar waters as the Genesis — a shrinking pond, if you look at sales for the leading full-size sedans (excluding the fleet-heavy Chevrolet Impala). The Azera shows promise; it's arguably the best-looking Hyundai sedan yet. We'll have to wait and see how it fares.