2013 Chevrolet Camaro ZL1 Convertible: Up Close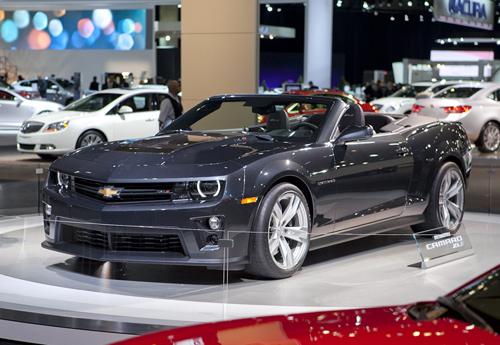 As affordable convertibles go, the Camaro does pretty well. The ZL1 convertible, however, is 1) no longer cheap and 2) based on the daddy of all Camaros. So execution will matter a lot more than with, say, the V-6 car. I suspect GM is up to the challenge.
More 2011 L.A. Auto Show Coverage
The ZL1 convertible has all the expression of its hardtop sibling: vertical fog light channels, a front air splitter, a vented hood.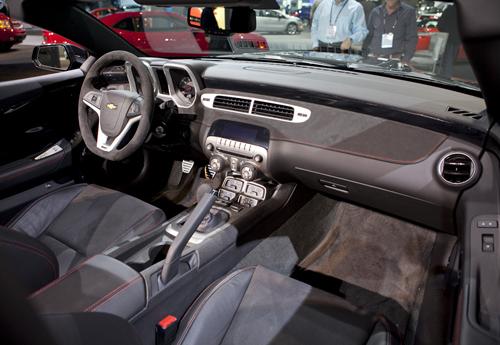 Inside, the show car's suede steering wheel and manual shift knob should keep your hands glued down, and the Tremec shifter's short throws feel closer to the Camaro V-6's Aisin unit than the Camaro SS' bulkier Tremec.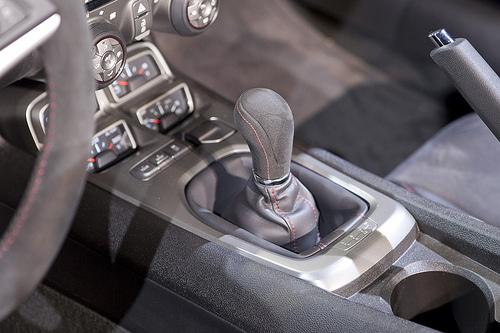 That's a good sign, given the Camaro SS is less fun to shift. I wish Chevrolet had trimmed the parking brake, too. It sticks out, a basic plastic unit amid nicer trim.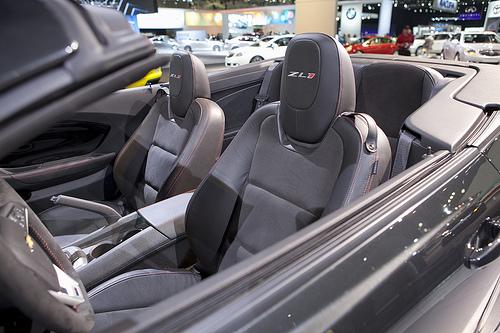 The seats have suede-like inserts, but they don't feel any more bolstered than the regular Camaro's seats, but I had no problem with lateral support in those. Ford dumped a stupefying 650 horsepower in the archrival Mustang Shelby GT500, making the ZL1's 580 horses seem, well, still a ton. The last GT500 fell short of the Mustang Boss' drift-anywhere dynamics, so we hope this Shelby has more than just more power. Either way, the Camaro ZL1 has a shot at being just as much a hoot to drive, which we hope to do early next year.