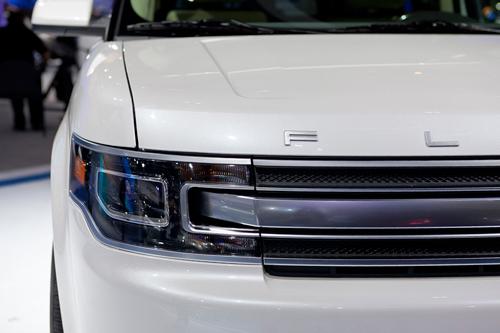 There's not a lot to say about the changes to the Ford Flex because there aren't a lot of changes. The most noticeable, of course, are the alterations to the front and back ends. Gone from each is the big blue Ford oval.
More 2011 L.A. Auto Show Coverage
Up front, it's gone entirely, replaced by an uninterrupted silver bar bracketed by new headlights. On the back, the logo has been relegated to the lower right-hand side. All that being said, I really like the new look. Full disclosure: I think I'm one of the few who loved the old look, but the update is sleeker, and it speaks more to the luxury feel of the Flex. Some colleagues think it looks like a giant Scion xB. I suspect that before, some consumers thought it was a more pedestrian crossover, but it always felt pretty lux to me inside.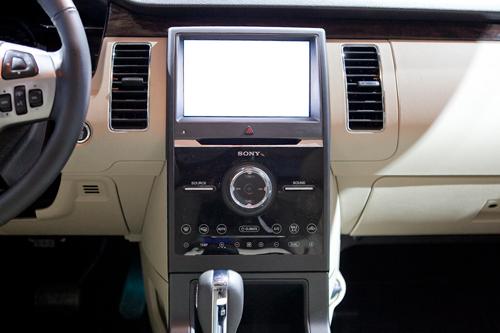 Inside, the big change is MyFord Touch. While I did not get a lot of time with the new system, Ford says they've worked on its responsiveness and legibility. Once we get to drive it, we'll see. The old Sync system in the last-generation Flex was incredibly handy and easy to use, and I hope Ford didn't take the Flex backward in that regard. I do like how large the screen is; I'm eager to get it on the road and test it out.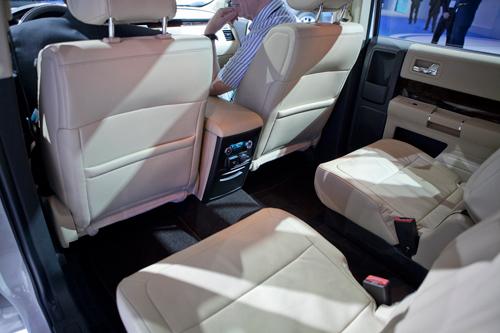 The seats in the first two rows remain comfy, and the stadium seating setup for all three rows should help those in the middle and back stave off any motion sickness. My family found the last-generation Flex to be the ultimate road trip car. With so few changes we'll see if the new version can hold on to that trophy.