2013 Honda Fit EV: Photo Gallery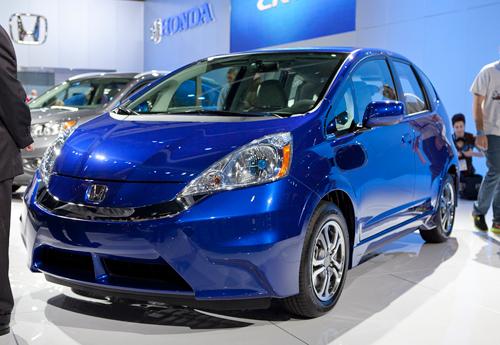 Like the Ford Focus EV, the 2013 Honda Fit EV is based off of a currently on sale gas powered model. As such, there isn't much to distinguish two except for the closed grille design and a driver's side charging port.
More 2011 L.A. Auto Show Coverage
Interior updates include a new instrument cluster with a digital speedometer and different color themes.
Clicking on any image below will launch a larger photo gallery; you can browse through them by hitting the right and left arrow keys. Cars.com photos by Ian Merritt.