2013 Hyundai Genesis Coupe: First Look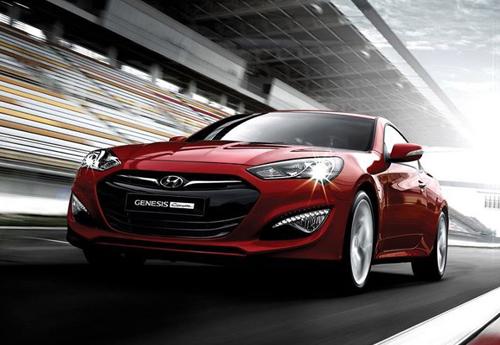 Hyundai posted three photos of its 2013 Genesis Coupe (above and below) to its global Facebook page this week. The company doesn't say when to expect a U.S. reveal of the car, but we anticipate seeing this new face sometime in 2012 and at one of the major auto shows this season, which begins with the 2011 L.A. Auto Show next week.
To us, this basically looks like a new front end has been added to the existing body. While the front is an improvement, it doesn't mesh well with the profile styling, which is relatively unchanged. The Facebook post also mentions that the 2012 Genesis Coupe will be a V-6 product, making us wonder if the turbocharged 2.0-liter four-cylinder base model will no longer be offered.
Two more images are below.