2013 Lincoln MKT: Up Close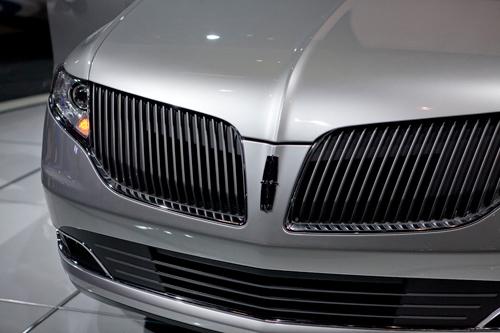 The slow-selling MKT tones down some of its more controversial elements for 2013, and it remains spacious in the first and second rows. But the latest version of MyLincoln Touch still needs work.
More 2011 L.A. Auto Show Coverage
Shallower than the one that preceded it, the MKT's new grille is more palatable, but the car's ungainly profile remains. Some people like it, but if you hated it before, the rhinoplasty doesn't change that. Like on the MKS, most of the grille — plus the lower bumper inlet — is closed off. Fewer openings usually improve highway aerodynamics, but it means most of the MKT's grille is unnecessary. Bah.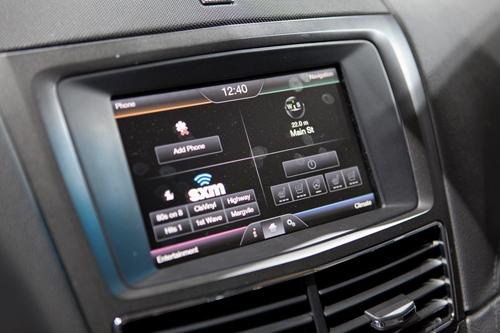 Like the MKS, the MKT gets the latest version of MyLincoln Touch. The menus and lag time have improved, and Lincoln reverted to a physical key for the hazard lights, but the touch-sensitive buttons in the show car don't always register every tap — an issue we've had with past versions of MyLincoln Touch (and MyFord Touch, from parent brand Ford).

The first and second rows still boast tons of room, with clever built-in pulls to help you open or shut the doors. The seats sit high off the ground for good thigh support, an attribute the rival Infiniti JX lacks. The third row has decent legroom, but headroom is tight.
This is the first time I've used airbag-equipped seat belts, first available on the Ford Explorer, now on the MKT and Ford Flex. They may be safer, but the bulky buckles and thick belts are harder to use. The buckle is enormous, and it's in a fixed position on the belt, so you have to pull against retractors on either end to buckle, rather than one retractor up top with a buckle that runs wherever you need it to go.