2013 Volkswagen CC: Up Close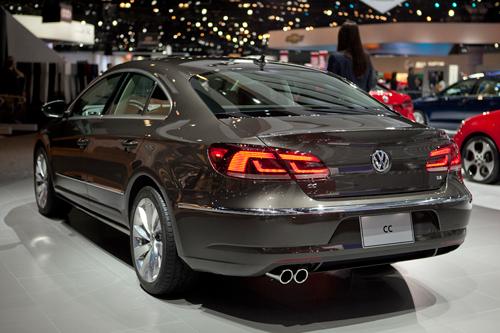 Automakers can be a little obsessed with making their cars share styling cues, and that seems to be the impetus for the 2013 CC's design updates. The sporty sedan's new front end is a dead ringer for the recently redesigned Passat's. It's aggressive and crisp, but there wasn't anything particularly wrong with the prior design.
More 2011 L.A. Auto Show Coverage
The biggest practical change is the newly standard middle rear seat. I checked it out, and like a lot of middle seats, the cushioning is a little hard and you sit a little higher. I had just enough headroom, but I am 6-foot-1, and the CC has a very sleek roofline.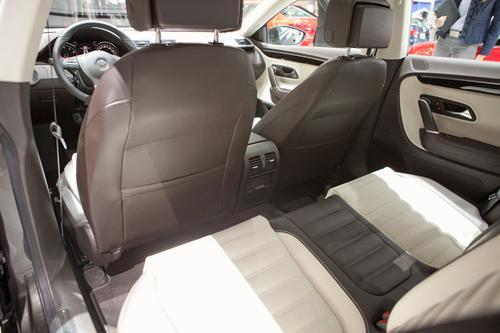 If you've been disappointed by the loss of cabin quality in some of Volkswagen's newer sedans like the Jetta, the CC might be for you. It's a holdover from the days when Volkswagen cabins were as nice as some luxury cars, with premium materials throughout. The platform hasn't been updated like the Passat sedan. Of course, the CC is more expensive than the priciest Jetta.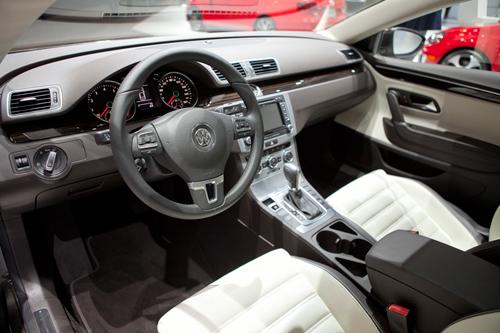 The switch from a four- to a five-seat layout may broaden the CC's appeal, but if its premium pricing strategy continues as expected, it's still likely to be a niche entry to the volume family sedans.