Best Cars for Black Friday Shopping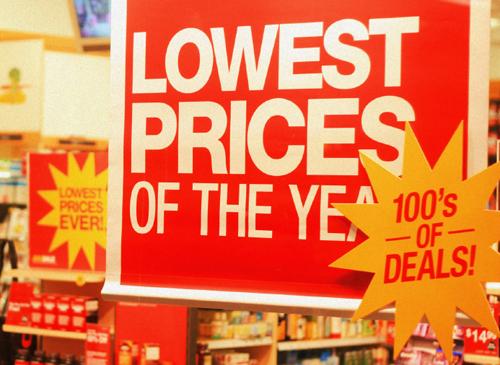 A successful Black Friday shopping trip is all in the planning. Bargain hunters study store ads and websites as though they're cramming for a test, and now they have less time to do so as several major chains — Target, Best Buy, Macy's and Kohl's — will open their doors at midnight instead of 4 or 5 a.m. the Friday after Thanksgiving.

There's one thing that Black Friday shoppers can plan for before the deal-laden store circulars arrive: which car to take.
Black Friday shoppers might think bigger is better — big SUVs, minivans — when it comes to picking a car for hauling all their bargains. They're not wrong, especially if they're hoping to bag a gigantic flat-screen TV at a low price. But nimble small cars in busy parking lots shouldn't be left out of the Black Friday fun. Here are our top picks for Black Friday haulers: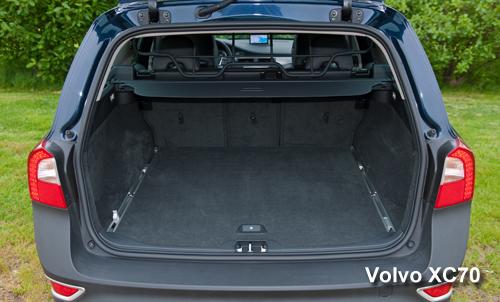 Wagons
This is a no-brainer, but not all wagons are created equal when it comes to cargo size. With its whopping 72.1 cubic feet of cargo space with the backseat folded, the Volvo XC70 has plenty of room for your family's holiday gifts as well as a few bonus items for you.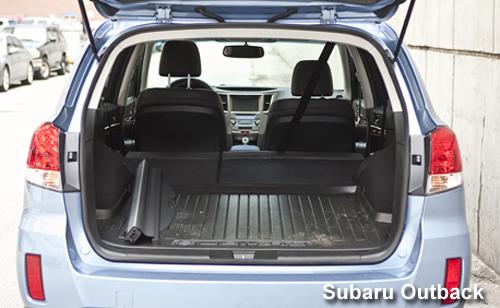 The Subaru Outback falls just short of the XC70's cargo area, but its 71.3 cubic feet (with the rear seats folded) is nothing to scoff at. One advantage the Outback has over the XC70 is its standard all-wheel drive; it's optional on the XC70. A little — or a lot — of snow won't stop the bargain hunter in the all-wheel-drive Outback.


Hatchbacks
At first glance, using a hatchback for your Black Friday haul might seem counterintuitive, but these cars are easy to drive in crazy-busy parking lots, and a few have lots of cargo room once the backseat is folded. With its boxy shape, the Scion xB is built to be Santa's helper. It has 69.9 cubic feet of cargo space with its backseat folded.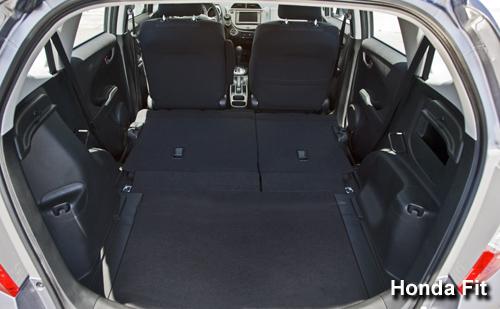 The Honda Fit makes our list, too. This small hatch has a surprising 57.3 cubic feet of cargo space with the backseat folded. The backseat's bottom cushions can be folded up, creating room for taller, awkward-shaped items like a child's bike.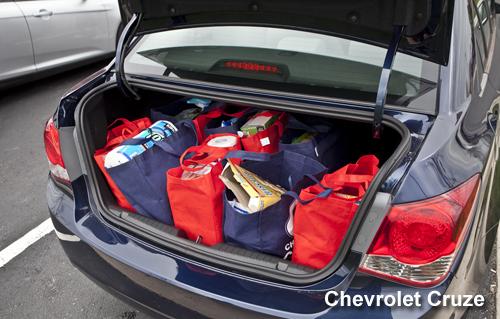 Compact sedans
Sure, you could take a full-size sedan like the Ford Taurus with 20.1 cubic feet of trunk space or the Cadillac DTS (18.8 cubic feet), but we're looking for smaller, nimbler cars.
The redesigned 2012 Volkswagen Jetta sedan has an impressive 15.5 cubic feet of trunk space. The Chevy Cruze (15.0 cubic feet) and Hyundai Elantra (14.8 cubic feet) round out our list of compact sedans with larger trunks.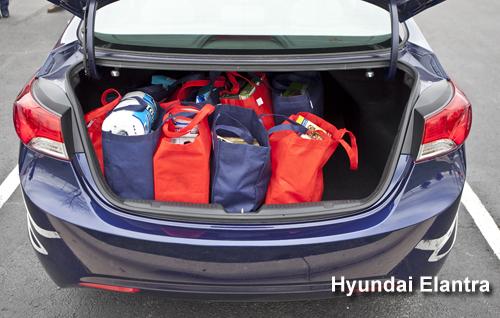 If you only have a two-seater in the garage, well, there's always Cyber Monday.