Cadillac Ciel Concept: Photo Gallery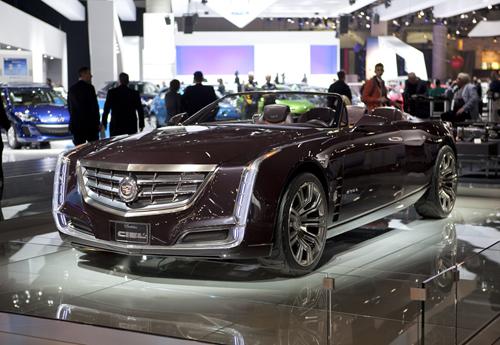 You may see design cues from Cadillac's four-door convertible Ciel concept in future Cadillac products, even if the Ciel itself has little chance for production.
More 2011 L.A. Auto Show Coverage
The more wild aspects of the Ciel's design are the vertical LED headlights that mold into front fender and rear taillights that hark back to classic Cadillacs.

Clicking on any image below will launch a larger photo gallery; you can browse through them by hitting the right and left arrow keys. Cars.com photos by Ian Merritt.