Did the New Ford Flex and Lincoln MKT Change Enough?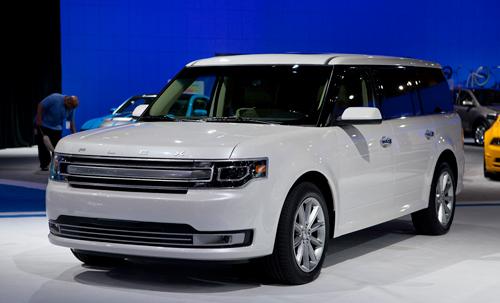 The Ford Flex
has one of those love-it-or-hate-it vehicle designs. It's boxy, it's square, it's retro and apparently it's also totally L.A. (It turns out Los Angeles is one of the Flex's hottest markets). Case in point, when we hosted actor Joey Lawrence and his family at one of our recent Cars.com Shootouts, he kept comparing the cars we were testing to his own Flex.
More 2011 L.A. Auto Show Coverage
The Flex isn't as popular in other markets, and neither is the Lincoln MKT. Both sell in meager amounts next to mainstream crossovers like the Chevrolet Traverse and even Ford's own Explorer. Can some refreshes to these two vehicles skyrocket them onto families' radars?
This year, the Flex gets some minor edits to make it more appealing for families wanting a car with ... well ... flexibility. The new Flex ups the ante by adding a power-folding third row for the first time. It's standard to the top Limited trim and optional for the others. You also can fold either half of the third row flat or reverse the seat to fold into a tailgating bench by pressing a button in the rear cargo area. The power option is definitely preferred versus the three-step manual process that still involves a series of straps to get the seats where you want them. I'd definitely spend the money on the power option.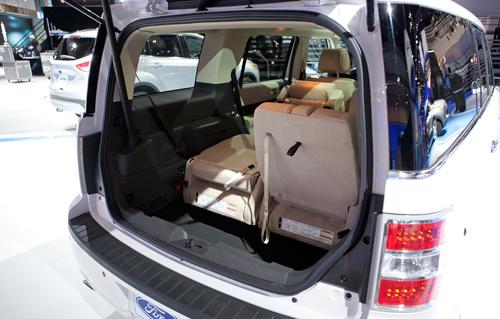 With my older daughter just outgrowing her booster seat, Ford's inflatable seat belts — introduced on last year's Explorer and now available as a $200 option for the Flex — in the outbound second-row seats are an appealing, affordable choice for parents. In the event of a crash, the seat belts puff up using a gas canister for quick but gentle inflation. The inflated seat belt spreads the force of impact over a larger surface area, reducing seat-belt-related injuries.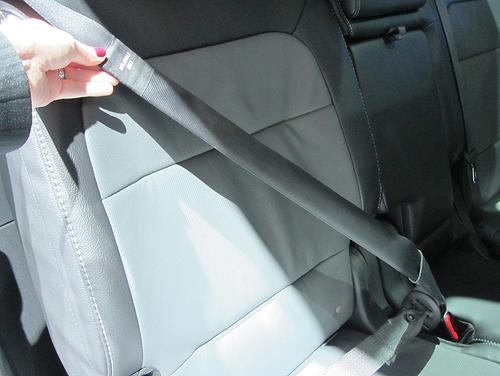 The Flex also gets some updates to the exterior including a "sleeker," though still boxy, front end that some of our editors are mixed on.
Lincoln's MKT, the Flex's sleeker and slightly more sophisticated sister, gets many of the same updates (a refreshed grille, power-folding seats, inflatable seat belts and more), but it's wrapped in the luxury of Lincoln's upscale branding and fit and finish.
Attention to noise dampening was a new focus in the 2013 MKT. Lincoln added more noise absorbers and barriers throughout the vehicle, and it redesigned the side mirrors to be quieter as well. This is something I know I'd appreciate while driving. It seems that with every passing year I'm more sensitive to noisy cars. I feel like my parents. "Turn that radio down now, would ya?! Ah, when I was your age ... blah, blah, blah."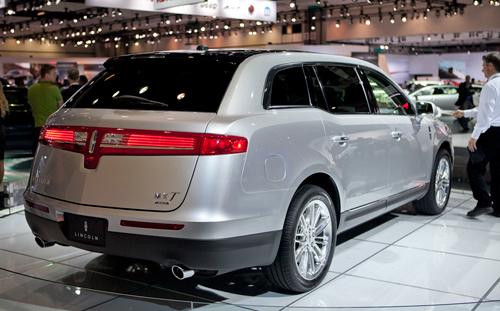 Since the MKT is positioned for upscale buyers, Lincoln has thrown in all the fancy-schmancy touches, like real wood trim, seats upholstered with leather from Scotland no less, and "French and Deck" seams, which sound hoity-toity, if you ask me.
The Flex and MKT still have the same family-friendly features and expansive interior, which are unique in this class, as in previous model years. That makes me wonder why these crossovers aren't more popular. When was the last time you saw one in your kid's carpool lane? I hope the Flex's and MKT's polarizing looks aren't keeping parents from adding them to their short list for the next family hauler to park in the driveway.