Movers and Losers: October 2011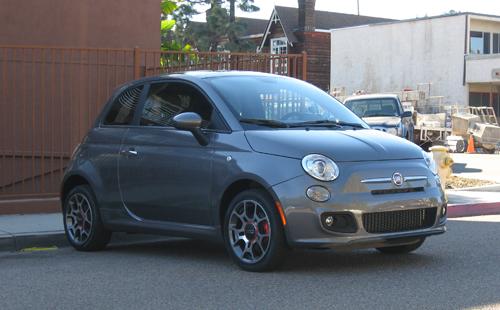 Fall is turning quickly into winter, and the 2012 model year is making a big impact on the movers and losers list. In October there were still more 2011s sold versus 2012s, but it took much longer to sell them.
The average for both 2011 and 2012 new models was 60 days, but the 2011s took 93 days on average to move off lots. The new 2012s were obviously in more demand, moving on average in just 15 days. The slowest 2012s were the Nissan NV cargo van at 69 days and the Fiat 500 hatchback in 66 days.
That's not good news for the just-introduced Fiat brand.
The overall average has actually come down from 61 days last month, which to us means the 2012s will make it harder to find deals for the next few months.
Most of the movers remain practical cars or low-priced ones, even in the luxury segment. The losers are mostly 2011s that won't be back in 2012, which is typical.
But we've discovered some great picks this month that fall somewhere in between the movers and losers. These vehicles are all favorites of at least some of our editors — or maybe just me — and should lead to some great deals now that the calendar year is winding down.
Family vehicles like the 2011 Ford Flex, Chevy Traverse and Nissan Quest are still showing decent-size inventories nationally on Cars.com, and the 2012s offer few changes.
The Mazda RX-8 is ending its run, and there are only 104 left in our inventories. If you want a pristine example of this rotary-driven sports car, you better hurry. But you should still try to get a great deal.
October 2011 Movers
2012 Hyundai Veloster: 3 days
2012 Toyota Camry: 3 days
2012 Subaru Outback: 4 days
2012 Toyota Tacoma: 4 days
2012 Honda Odyssey: 5 days
2012 Mercedes-Benz ML350: 5 days
2012 Toyota Sienna: 5 days
2012 Honda Pilot: 6 days
2012 Hyundai Elantra: 6 days
2012 Kia Soul: 6 days
2012 Lexus RX 350: 6 days
2012 Mercedes-Benz C250 sedan: 6 days
2012 Mercedes-Benz C250 coupe: 6 days
2012 Mini Countryman: 6 days
2012 Scion tC: 6 days
2012 Nissan Versa sedan: 7 days
2012 Honda Accord: 8 days
2012 Honda Fit: 8 days
2012 Hyundai Accent: 8 days
2012 Mini Cooper hatchback: 8 days
2012 Volkswagen Passat: 8 days
October 2011 Losers
2011 Jaguar XKR coupe: 264 days
2011 Hyundai Azera: 243 days
2011 Jaguar XKR convertible: 241 days
2011 Toyota Yaris sedan: 237 days
2011 Lexus GS 450h: 208 days
2011 Saab 9-5: 205 days
2011 Saab 9-3 convertible: 194 days
2011 Mercedes-Benz ML550: 186 days
2011 Cadillac Escalade Hybrid: 162 days
2011 Suzuki Equator: 152 days
October 2011 Cars.com Picks
2011 Ford Flex: 124 days
2011 Chevrolet Traverse: 106 days
2011 Nissan Quest: 105 days
2011 Mazda RX-8: 101 days
2011 Honda CR-Z: 90 days
About the Lists: The Movers and Losers list reports the average number of days it takes to sell models from the day they arrive on the lot until the final paperwork is signed by a buyer. This is not a days-of-inventory list like you may find on other websites. We're now focusing on only 2011 and 2012 model years.
For Movers, we only list vehicles that pass a certain threshold of sales in order to weed out limited editions, ultra-high-performance cars and others that might skew the numbers or otherwise inaccurately portray popularity. For Losers, we have removed any threshold to reflect 2011 models that may have the greatest incentives.